Basketball star Lisa Leslie goes from court to kitchen for Thanksgiving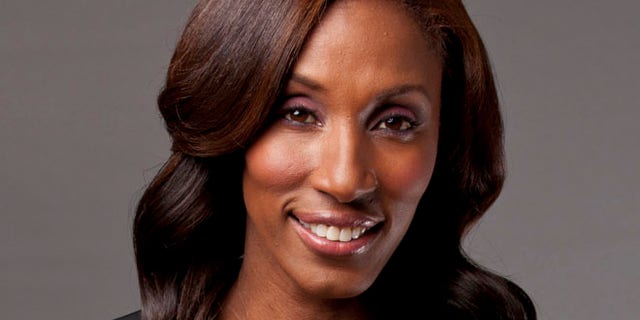 WNBA Hall of Famer Lisa Leslie is known for her skills on the basketball court, but she also knows her way around the kitchen.
"I've been cooking for quite some time," Leslie told FoxNews.com, adding that she got really into the hobby after getting married and having children.
The two-time WNBA champ and three-time WNBA MVP took some time out of her new TV venture, as a rotating host of CBS Sports' "We Need to Talk," the first all-female sports show, to talk turkey.
When Boston Market approached Leslie about an opportunity to use their food to create some of her Thanksgiving favorite recipes, she quickly accepted.
"I am a mom, so it's great for me," she said of pairing the company's premade sides with homemade entrees. "I've always been a fan and lived near a Boston Market after I came back from playing [basketball] overseas."
Boston Market's heat-and-serve meals are part of a growing trend as families try and cut down the stress of Thanksgiving dinner by buying mains and starters. Last year, Boston Market served more than 1 million customers last Thanksgiving Day alone and sold 41,000 whole turkeys in November and December.
To create her twist on holiday classics, Leslie partnered with a chef to try to narrow down her favorites to a few dishes, including creamed spinach pie, garlic mashed potatoes and apple cobbler.
"I had a lot of ideas," she said.
To cut down on cooking time, Leslie recommends preparing in advance as much as possible.
"My family and I have a tradition of getting together two days before Thanksgiving to cook and clean our greens," she said, adding that they try to cook things halfway and freeze them to save time.
Leslie says she's got a lot to be thankful for, including her new show, where she's joined by list of other prominent women in the sports world, including journalists Lesley Visser and Amy Trask and athletes Andrea Kremer and Dara Torres.
"It's been going great," she said. "The response from the public has been great."