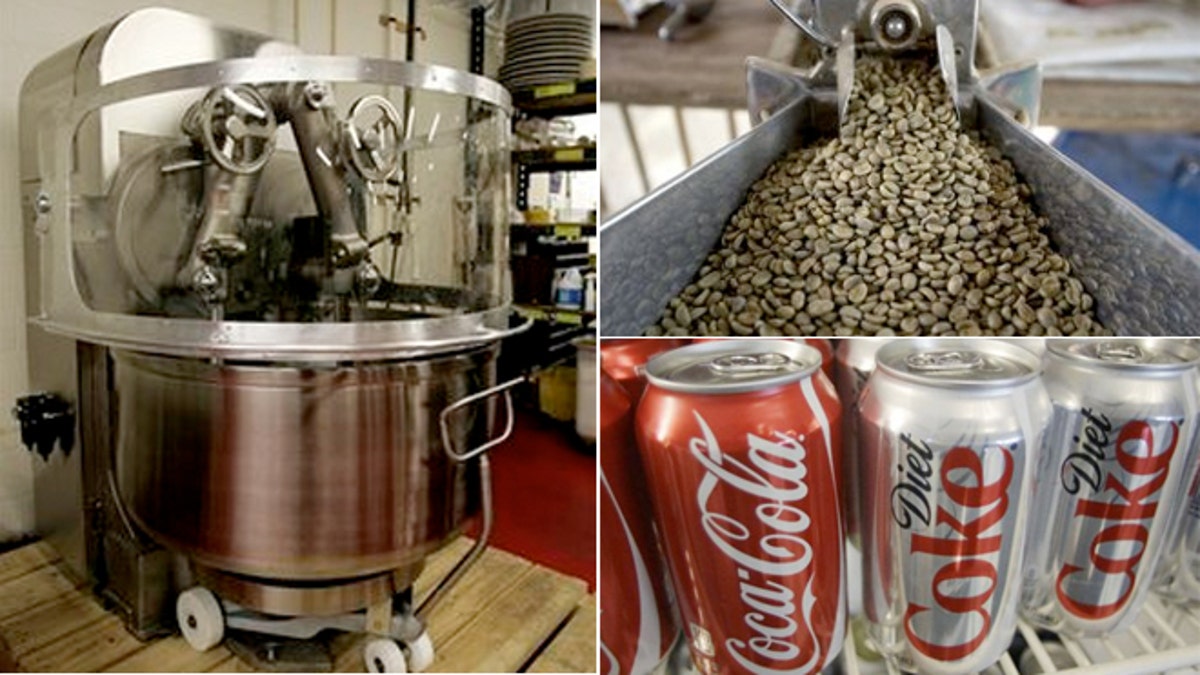 Home cooks, chefs, food factory workers, and even competitive eaters aren't immune to sticky situations that arise in the kitchen, on factory floors, and beyond. While examples of kitchen injuries are seemingly ubiquitous and surmountable, these extreme scenarios have all proven to be tragic and unfortunate.
What at first glance may seem like urban legends, the men and women in these stories truly found themselves in the most uncompromising food situations, much more grotesque and disastrous than any mind could imagine.
From exploding moonshine laboratories to deadly Coca-Cola addictions, The Daily Meal has compiled a list of some of the most tragic and unfortunate food deaths from around the world.

These catastrophic stories could easily haunt the pages of any Halloween story or Brother's Grimm nursery rhyme; think Hanzel and Gretel and the witch that almost cooked them alive, but these are all real tragic and unfortunate food deaths.
If you are like us, the next time you hear the uttered phrase, 'death by chocolate' we know that you'll think twice. Here are seven of the 13.
Teen Dies During Hot Dog Eating Contest (San Pedro, Calif.)
Middle-schooler Noah Akers died after choking on a hot dog that he ate while participating in a hot dog eating contest to benefit the victims of the Haiti earthquake in 2010. The 13-year-old from San Pedro, Calif. joined 12 other students in the event organized by the Boys and Girls Club. Students, with no intention of eating numerous hot dogs, were to eat a single hot dog covered in whipped cream in order to win a candy prize.
Akers began choking and was taken to a nearby area hospital after paramedics removed the hot dog from his throat with extended forceps. The student had been without oxygen for too long and was removed from life support days later, reported KTLA in Los Angeles.
Soup Worker Cooked (Lübeck, Germany)
A factory worker found himself in a steamy situation in 2009 while cleaning out the inside of a soup cauldron. The 36-year-old man had climbed inside to clean the massive container at the Erasco Soup Factory in Lbeck, Germany when things went terribly wrong. The lid closed on the cauldron, trapping the man inside and quickly filled with steam as part of the disinfectant process; the man was cooked alive, reported The Local.
Death by Chocolate (Camden, N.J.)
The term is commonly used for ice creams, cakes, and other various desserts, but for a New Jersey man, death by chocolate was all too real. In 2009 an employee at a chocolate processing plant had an unfortunate and tragic accident, which led to his ultimate demise.
While dumping in raw chocolate, Vincent Smith II, 29, fell into a vat used to melt chocolate. Smith suffered a fatal blow to the head after hitting his head on the vat's agitator, the paddle used to stir the melting chocolate.
Another man on the platform from which Smith fell turned off the machinery, but it was too late and Smith died from his injuries, reported CNN.
Worker Dies in Dough Mixer (Singapore)
After moving to Singapore to make a new life for himself, a Chinese worker had a fatal accident in February 2012 at the Eng Bee Foodstuffs Manufacturing factory where he worked. The man in his 20s had been cleaning an industrial-sized mixing machine at Eng Bee Foodstuffs Manufacturing when the machine unexpectedly turned on and caught his leg. The man was crushed in the machine and died.
Caffeine Addiction Leads to Mom's Death (Wellington, New Zealand)
Natasha Harris, a 30-year-old New Zealand mother of eight, drank nearly 10 liters of Coca-Cola a day. In the months leading up to her death, Harris became irritable and had virtually no energy until she cracked open her first can of Coke each day, according to Fox News.
Harris ultimately suffered a cardiac arrest due to her love for the sugary soft drink. Doctors believe that Harris had developed severe hypokalemia, a lack of potassium in the blood, along with poor nutrition and excessive caffeine, according to her pathologist.
Pinto Bean Pile Kills Man (Brush, Colo.)
Raymond Segura Jr. had worked for the Kelley Bean Company for more than 12 years when he was involved in a freak accident at the factory in Brush, Colo.
The 56-year-old man became trapped beneath a pile of pinto beans in March 2012. It was not clear how Segura became trapped under the pile of beans, but emergency personnel were called to the scene where dozens of men, including four inmates from the county jail, dug through the pile of legumes for an hour to retrieve the man, according to Reuters.
Upon reaching Segura, the workers realized that he had already died.
Man Commits Suicide in Whisky Tank (Dufftown, Scotland)
Brian Ettles, a 46-year-old father of two, had been an employee of The Glenfiddich Distillery in Dufftown, Scotland, for 23 years.
In an apparent suicide, Ettles climbed the ladder of a 16-foot container filled with washback, a mixture of water and yeast that is used in the early stages of whisky distillation, and intentionally jumped in one day in January 2012, according to the Telegraph.
Paramedics and firefighters found Ettles in the 50,000-gallon tank and pronounced him dead at the scene, one day after his wifes 54th birthday. No suicide note was left.
See the slideshow at The Daily Meal
More from The Daily Meal
Around the World in 80 Desserts

10 Money Saving Travel Tips

Gold Medalist Abby Wambach's Favorite Upstate New York Eats

10 Best Airline Meals in Europe