Celebrity chefs in legal hot water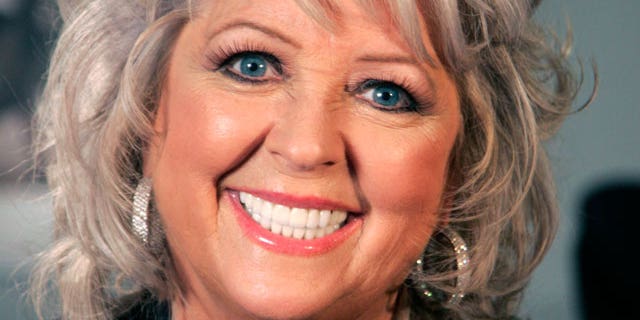 Harry Truman wasn't giving celebrity chefs advise when he said, "If you can't stand the heat, get out of the kitchen," but maybe he should have been.
Recently several celebrity chefs have been entangled in some scandalous lawsuits centered on how they've handled themselves or their businesses.
When you're a celebrity, dealing with a certain amount of media scrutiny is part of the recipe, so it's not surprising these cases have captured media attention. But if you take a closer look at some of the cases, you realize that these high-profile chefs aren't always just cooking up delicious tasting food. These cases can ruin an appetite, but are the likely to kill a career?
We've rounded up the tastiest legal disputes and created our own five-course menu.
THE APPETIZER: Paula Deen
This isn't a case of landing in legal hot water for her high fat donut burger, but for racial discrimination and sexual harassment.
Paula Deen along with her brother, Bubba Hiers were slapped with a lawsuit in March by a former manager of their Savannah restaurant, Uncle Bubba's Seafood and Oyster House.
Lisa Jackson alleged that she was the victim of sexually harassment and suffered a persistent pattern of racial discrimination while working at the Whitemarsh Island restaurant.
According to court documents, Jackson said that Hiers used racial slurs like the N-word, left pornography on the company computer and talked poorly about women. Jackson also alleges that Heirs didn't allow black employees to use the front entrance of the restaurant or the same bathrooms as costumers and white employees. And the suit claims that the discrimination went beyond just words when Heirs shook a black employee violently.
Deen's lawyer Greg Hodges, a partner at Oliver Maner in Savannah told the Daily Report that all of Jackson's claims were false and provided the following statement.
"We investigated those claims and attempted unsuccessfully to address those claims with her. She made, prior to filing the lawsuit, baseless and inflammatory allegations threatening Ms. Deen's reputation and the reputation of her businesses unless a sum of money was paid to her."
Critics Review:
Although the details of this case are juicy they will be hard to prove says Gina F. Rubel, former attorney and president and CEO of Furia Rubel Communications Inc. "It's going to come down to in my opinion to witnesses and witness testimony."
So far Jackson is the only employee to file a lawsuit against Deen, and the black employee Heirs allegedly shook never filed a police report.
As for the issue of sexual harassment, that may be hard to prove. Scott M. Pollins, an employment law attorney with Willig, Williams & Davidson, says this is because most restaurants don't have a sexual harassment policy in place or the policy is not communicated well to employees.
The lawsuit is set to play out in federal court, but Rubel says that the case is unlikely to do serious damage to Deen's food empire or her reputation.
PASTAS: Mario Batali
Batali isn't only known for his fine Italian cuisine anymore. This past March Batali agreed to pay a whopping $5.25 million to resolve a class action lawsuit filed on behalf of his workers at several New York City restaurants.
Court papers filed in 2010 show that the chef and his partner Joseph Bastianich confiscated part of their employee's tips to supplement profits.
According to the suit, servers, busboys, runners and bartenders who worked at the restaurants say that in some cases as far back as 2004, the restaurants would take four to five percent from the severs' tip pool for alcohol and wine sales and keep it. Now almost two years later all 117 plaintiffs are being compensated.
Critics Review:
Wage disputes aren't uncommon in restaurants. Pollins says often employees aren't going to take action against the restaurant for being shortchanged, and sometimes managers don't think their employees are smart enough to even notice.
"Celebrity chefs perhaps get publicity for short changing their employees because that is more interesting than hearing about the local mom and pop diner that fails to properly pay its employees," said Pollins.
It's important to note that restaurant employees are never required to give their tips or any part of them to the restaurant unless a valid tip pooling agreement is made. Only employees who actually earn tips can be included, and workers must be able to retain at least their minimum wage. In this case tipped workers weren't being given their minimum wage, which is against the law.
Since the lawsuit, Batali went on a food stamp budget challenge, and lived off what amounted to $1.48 per meal in protest of Congress making cuts to the program. Some saw this a just a publicity stunt to help boost his image.
"He maybe trying to fix his reputation and really believes in what he is doing. If it were a PR strategy it's a smart one," said Rubel.
STEAK & CHOPS: Gordon Ramsay
The Simon Cowell of celebrity of the food world filed a $2.7 million lawsuit against Montreal's Laurier BBQ and his former business partner Danny Lavy after breaking Ramsay's contract.
Ramsay filed suit for alleged breach of contract in Quebec Superior Court and is seeking payment for licensing fees, traveling costs, legal fees, and moral and punitive damages for defamatory statements his former business partner made about him in the press.
Court documents say Ramsay was to lend his name, image, and recipes to the business, but Lavy claims Ramsay didn't fulfill his end of the bargain, which led to them to end Ramsay's contract.
Lavy told the Sydney Morning Herald that Ramsay never came to the restaurant because he was a "big star" who was "too busy."
Ramsay's lawsuit calls comments like these "false and defamatory" and says he met his obligations under the licensing agreement.
Critics Review:
This case is a relationship-gone-sour between two business partners. One possible issue, says Rubel, was that expectations weren't clear defined in the contract.
The way to protect yourself, whether you're a celebrity chef or an average Joe, is to put stipulations into your agreement that explain what happens if one person doesn't do what is promised, says Rubel.
"In today's society if you want to be a celebrity, if you want to be at that level you have to be willing to take risks. Lending your name to anything is risk taking when other people are involved because you don't have 100 percent control of the outcome," said Rubel.
THE HOUSE SPECIAL: Lidia Bastianich
While wage violations and sexual harassment are fairly common in the restaurant business – allegations of slave driving isn't.
Bastianich faces a $5 million lawsuit according to the New York Post that says she made a young Italian woman her indentured servant.
The suit flled by Maria Carmela Farina, states she moved from Venice, Italy to the United States with the promise that she could work with Bastianich in her restaurants and on her TV show.
Instead Farina found herself being a caretaker for a 99-year-old family friend of Bastianich and was referred to by Bastianich as "Il schiavo di lusso," ("the golden slave" in Italian) behind her back.
According to the suit Farina cared for the elderly woman until she died six years later.
Critics Review:
"It's going to be a very difficult case to prove just by doing a forensic evaluation of how Maria Furina was compensated," said Rubel.
Farina's lawsuit is a he-said-she-said scenario, and hard to prove in court. According to Pollins verbal agreements are "legally enforceable," but don't hold the same credibility as a written agreement.
Another issue that raises a lot of questions is why Farina didn't just leave and return to Italy. Its important to note that Farina isn't a U.S. citizen so if she returns to Italy now she may no longer have standing to file a lawsuit according to Rubel.
THE DESSERT: Geoffrey Zakarian
Zakarian wasn't whipping up his favorite deep dark chocolate pudding when straightening out this class action lawsuit.
According to the New York Times, the suit filed last year accused Zakarian of failing to pay his workers time and a half when working overtime and falsifying their pay records at The Country Restaurant in Bridgeport, Conn.
After the suit was filed Zakarian declared personal bankruptcy. Zakarian's former kitchen staff wanted $1 million in damages and $250,000 in penalties, but in the end the chef settled out of court with his workers.
Critics Review:
One common misconception in this case is that Zakarian only filed bankruptcy to avoid paying his workers. However, in order to file chapter 7 you need to show a court something "legitimate on the books" that proves your "debt outweighs what you can pay at that time" according to Rubel.
Another misconception is that bankruptcy would automatically eliminate the unpaid wages he owed his workers, but in actuality it only delays the lawsuit.
"Bankruptcy courts will often provide relief and recovery to current or former employees who were not properly paid their wages," said Pollins.
Zakarian's case received little media attention, says Rubel, and it hasn't slowed his growing food empire or hurt his reputation as a top chef.