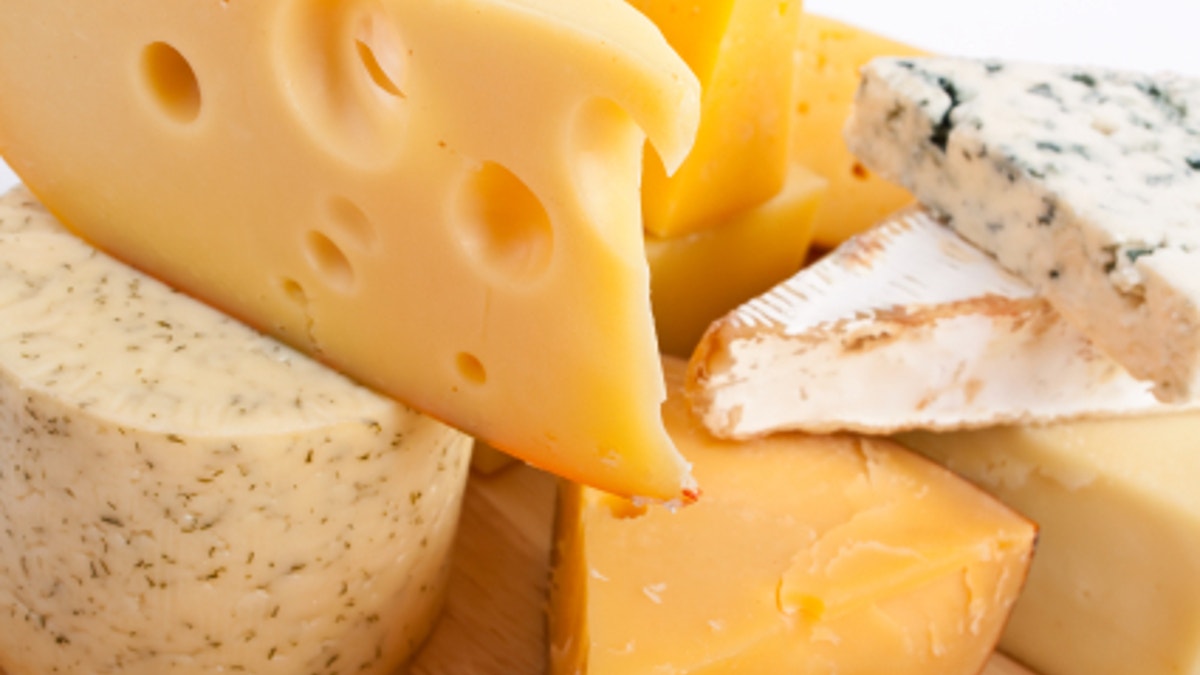 Archaeologists have found evidence of cheese being made from the milk of sheep and goats as far back as 8,000 BC, and there are references to cheese in the Old Testament and in Roman and Greek mythology.
Although there is no real evidence as to where cheese originated, the consensus is that it was developed in the Middle East. The purpose for cheese's development was to find a way to preserve milk, particularly during times of hot weather, when the bacteria created a product that did not need refrigeration.
There are now hundreds of cheeses being made in just about every country in the world. Milk for these cheeses is provided by everything from cows to sheep to goats to horses, just as the Mongolian nomads did. We're sure that's something you didn't know about cheese, and we have five more things you didn't know.
1. The U.S. produces more cheese than any other nation
According to figures from 2006, the U.S. provides nearly 30% of the cheese produced in the world, nearly four million metric tons in total. That's enough to provide 2.2 pounds for every man, woman and child on the planet.
2. The most expensive cheese is from Sweden
The most expensive cheese in the world is made from the milk of three moose called Gullan, Haelga and Juna who live on a small farm in Bjursholm, Sweden. The animals are tame, which is rare for moose. Even so, they take over two hours each to be milked and only in certain months of the year. The final results sell for $500 per pound.
Wine & Cheese Party Tips
30 Foods You Should Never Be Without
7 Ways To Swap Fat Out Of Your Diet
Top Foods For Men
The Perfect Diet
3. The French are not the biggest consumers of cheese
According to the last survey carried out in 2003, it is the Greeks who are the biggest consumers of cheese in the world (they eat a massive 60.6 pounds of it every year). Unsurprisingly, the majority of the cheese eaten, three quarters of it to be exact, is feta. The French come in at a close second at 52.9 pounds per person, although from a much wider range of cheeses.
4. Cheddar is the most popular cheese in the world
Although the name Cheddar, and the very best examples of the cheese, come from a small area with the same name in Somersetshire, Great Britain, cheddar is also a process of cheese making and can be made anywhere in the world. Over 8.8 pounds of cheddar cheese is consumed per capita per year in the United States alone.
5. There is even a cheese made out of human breast milk
Le Petit Singly is a small farm in France, which makes cheese from donated human breast milk. The proprietors claim that it is rich in vitamins and has a slight taste of hazelnut.