12 fantastic Final Four snacks for hungry basketball fans
It's college basketball's biggest night so if you're throwing a game night party make all fans have something to cheer about.
Whether you bleed Duke Blue Devil blue or root only for the Wisconsin Badgers, watching a game on an empty stomach is no fun. From spicy wings to three-point-dips, get creative with variations on tried-and-true party foods.
Win or lose, fans will flock to these special snacks designed for a hungry crowd.
1. Individual 7-layer dips
Make a batch of your famous 7 layer dip in these individualized cups, or make a different dip for each guest.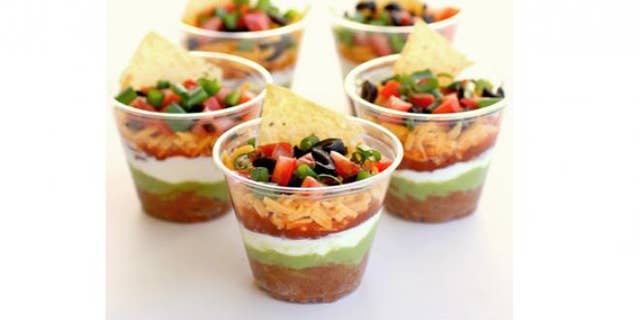 Recipe: Individual 7-Layer Dip
2. Mushroom Flatbread
This is a fresh take on the classic pizza. Instead of pizza dough, you will be using the delicious Lavash bread and many fresh ingredients as toppings.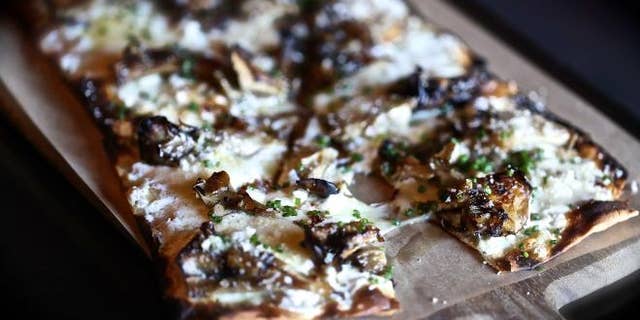 3. Poblano Pepper Chicken Wings
The Poblano Pepper wing recipe is the latest creation from the chicken wing aficionado at Buffalo Cafe. It has a slight spice with the tang and texture of fire roasted poblano peppers. It makes for a great flavor on wings, but also works on grilled chicken and sandwiches as well.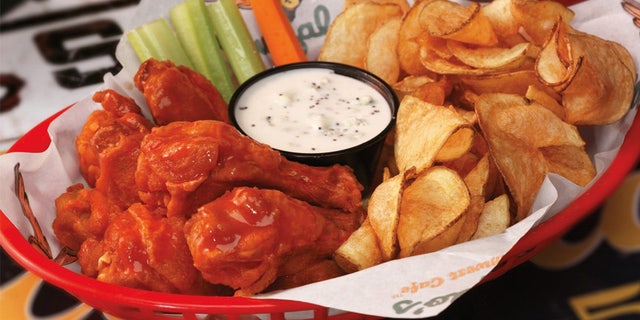 Recipe: Poblano Pepper Chicken Wings
4. Baked cocktail meatballs
Just because it's a tailgate, that doesn't mean you have to deep-fry everything. Bake these savory meatballs for all of the flavor without any added guilt.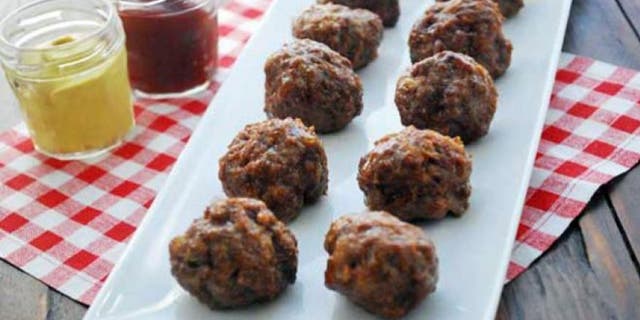 Recipe: Baked Cocktail Meatballs
5. Easy Corn Fritters
Corn fritters make for a sweet and savory snack, perfect for any occasion.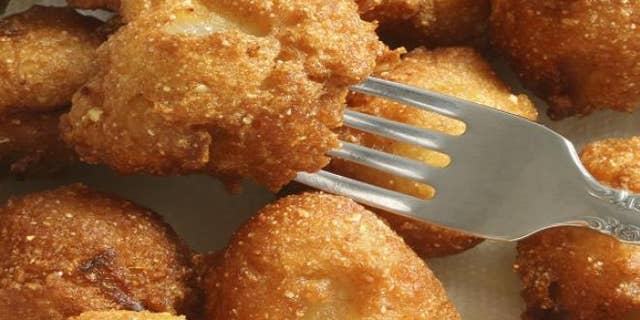 6. Deviled Egg with Sea Salt Popchips
Definitely not your grandma's deviled egg recipe. Give those eggs a little crunch is tiny pieces of super light popchips.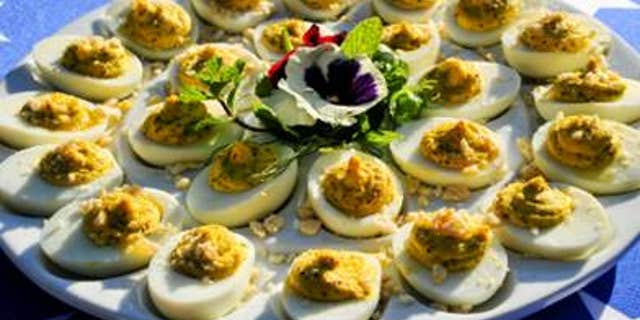 RECIPE: Deviled Egg with Sea Salt Popchips
7. Mini pizza pockets
Use your favorite pizza toppings to create these simple pizza pockets that everyone will love.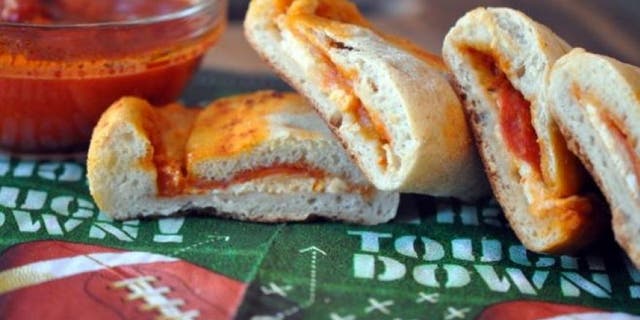 Recipe: Mini Pizza Pockets
8. Vita Coco Coconut Oil Spiced Popcorn
Spice up boring old buttered popcorn with nutmeg, pepper and cayenne. Replace butter with coconut oil and make a few batches at once-- the crowd will be coming back for more.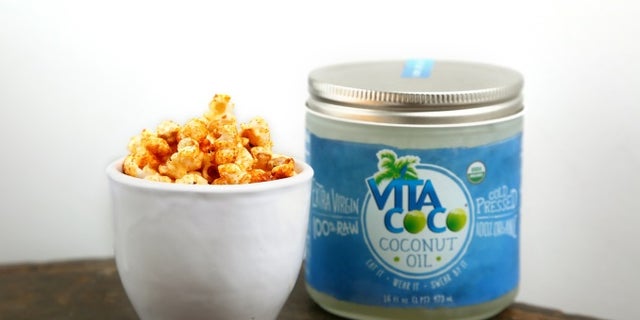 Recipe: Vita Coco Coconut Oil Spiced Popcorn
9. Mini mushroom burgers
Just because it's a tailgate, that doesn't mean you have to stick to the standard hamburgers and hot dogs. The mushrooms in these burgers have a rich meatiness that makes them just as hearty as your standard beef patty.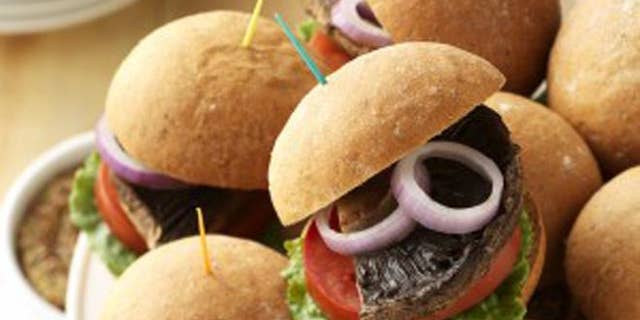 Recipe: Mini Mushroom Burgers
10. Cheesy Spinach and Bacon Dip
We've put a twist on the classic spinach dip. Also try substituting half a package of fresh spinach to give it a fresh flavor.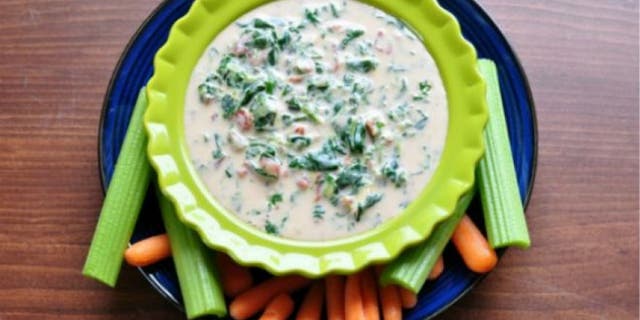 Recipe: Cheesy Spinach and Bacon Dip
11. Hummus with Tahini
This Levantine dip is going to please the senses and satisfy your craving for something salty. This dip can be eaten plain or with fresh vegetables or chips.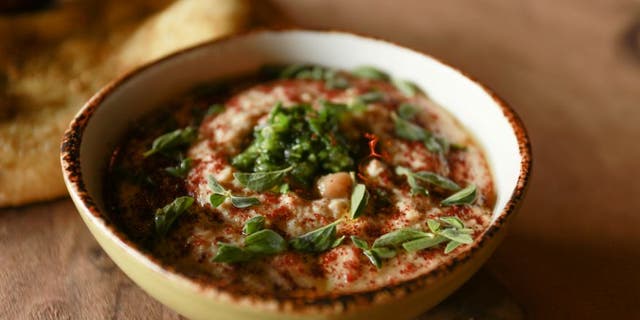 12. Kung Pao Chicken Wings
If you like sweet and sour, you'll love this wing recipe. Deep fried and tossed with a sweet and spicy kung pao- inspired sauce, then topped with chopped peanuts, cilantro and scallions. Yum.