12 Easter dinner dishes for a super Sunday
Stumped about what to cook for Easter Sunday dinner? It's one of the biggest food holidays in the U.S., and everyone has their favorite dish.
There are the classics like ham and deviled eggs but creative cooks can also whip up something a little different for adventurous eaters.
Keep hungry family and friends happy with one of these delicious dinner recipes fit for a feast.
1. BBQ Greek Lamb with Spicy Pomegranate Salsa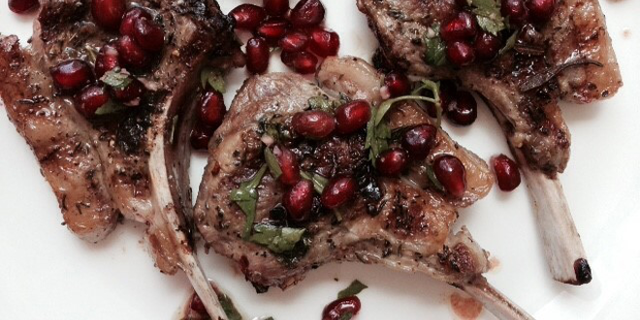 This is lamb makes a stunning presentation but it's also delicious. Pomegranates were often used in Ancient Greece and symbolize many things, including fertility, love and death.
Recipe: BBQ Greek Lamb with Spicy Pomegranate Salsa
2. Deviled Ham Eggs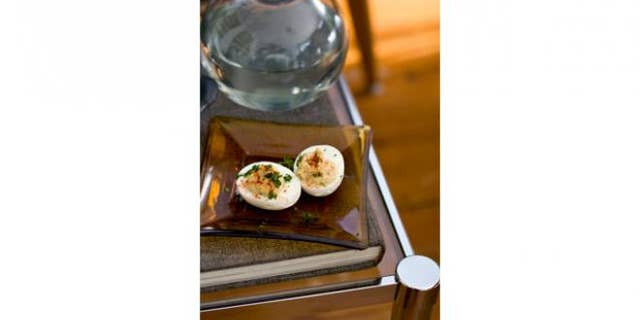 Two Easter greats in one. What better way to start off the night than with a delicious starter like deviled eggs. These have chopped ham and a dash of hot sauce for the "devilry" part.
3. Grilled Ham and Pineapple Skewers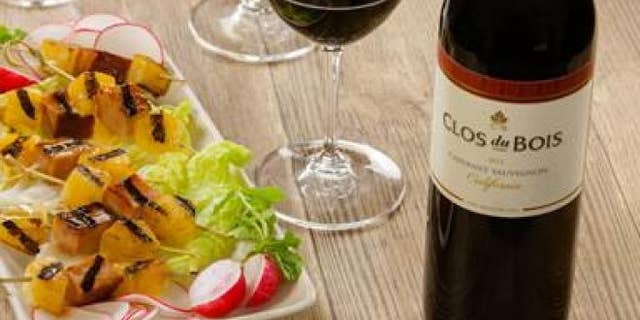 Bring a taste of the Hawaiian islands to your holiday table. Pair with a Clos du Bois California Cabernet Sauvignon with hints of mocha, bittersweet chocolate, and flavors of juicy dark berry.
Recipe: Grilled Ham and Pineapple Skewers
4. Asparagus Champagne Risotto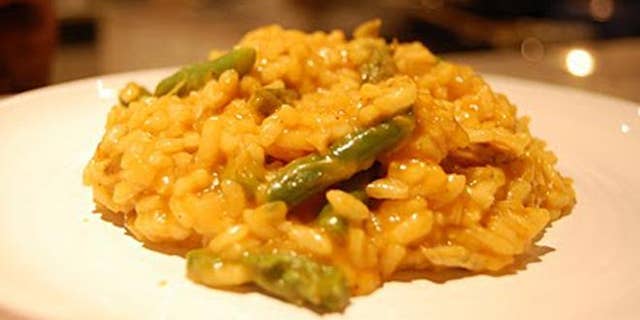 Asparagus stalks are boiled in broth, while savory shiitake mushrooms are sautéed simply on the stove. The Arborio rice is cooked briefly in Champagne to celebrate the coming of spring.
Recipe: Asparagus Champagne Risotto
5. Buttermilk Fried Chicken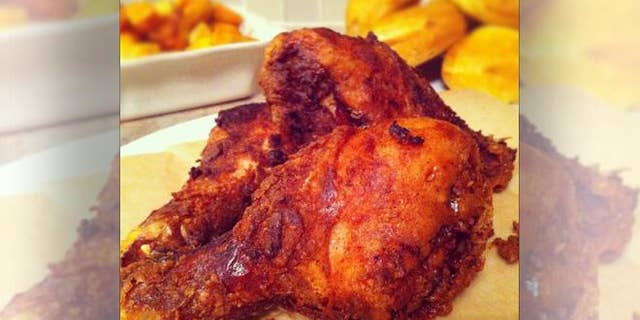 Don't overthink this Southern classic. A delicious, straightforward variation on fried chicken will leave guests grinning all night.
Recipe: Buttermilk Fried Chicken
6. Rack of Lamb Glazed with Date Syrup and Swiss Chard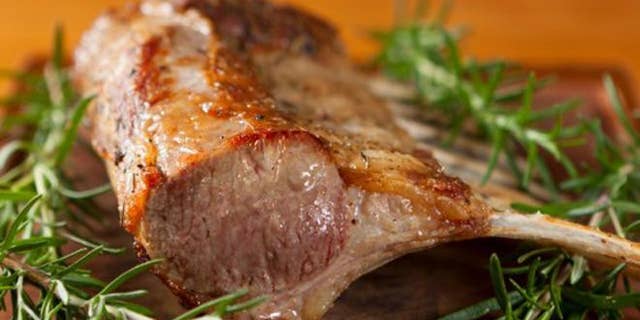 A classic rack of lamb is always welcome to a holiday feast. This comforting roast is complimented with a unique sweet glaze.
Recipe: Rack of Lamb with glazed Date Syrup
7. Controfiletto di Maiale al Profumo di Rosmarino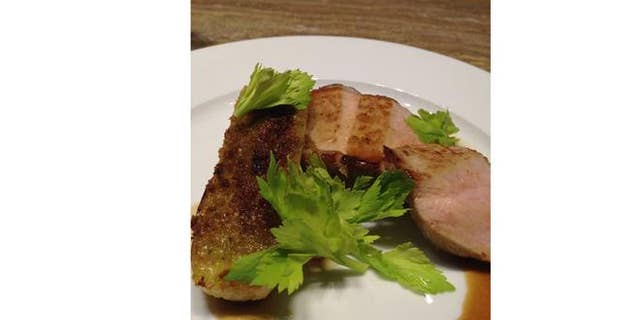 Berkshire pork chop with perfumed with rosemary and sautéed shallot. Make your holiday main course a real star with this simple yet flavorful dish.
Recipe: Controfiletto di Maiale al Profumo di Rosmarino
8. Spring Vegetable Frittata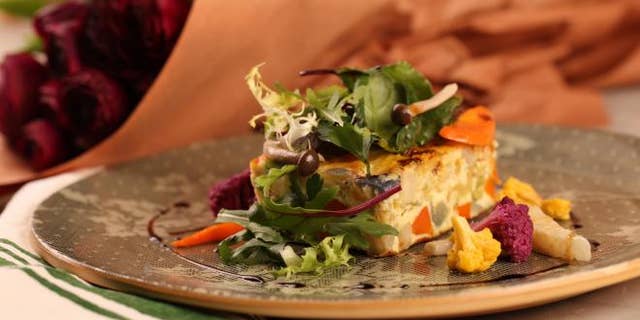 If you think eggs are just for breakfast, think again. At NYC's Giovanni Rana Pastificio & Cucina, located inside Chelsea Market, chef Francesco Berardinelli serves a selection of brunch items that range from savory to sweet and conventional to more authentic Italian. This recipe hinges on the savory side of the palate.
9. Tsoureki (Greek Easter Bread)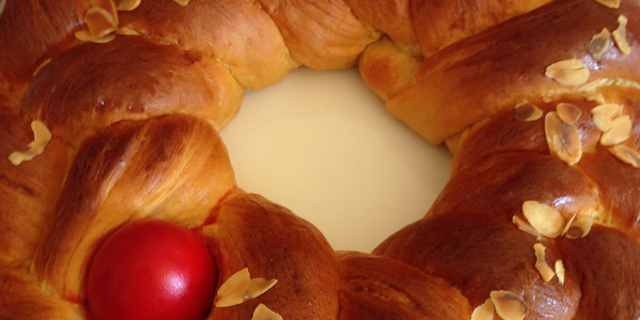 Breadmaking is a lot easier than you think. This is a sweet brioche style bread that symbolizes the resurrection of Christ. Tsoureki is also called lambropsomo. The Greek word Lambropsomo is a combination of two words; lambro which means "bright light"; and psomo which means bread. It translates to shining-bread or the epiphany-bread.The bread is usually braided and adorned with a beautiful red Easter egg. It is traditionally eaten during the resurrection meal - a light meal consumed after the midnight Divine Liturgy on Saturday night.
10. Roast Prime Rib of Beef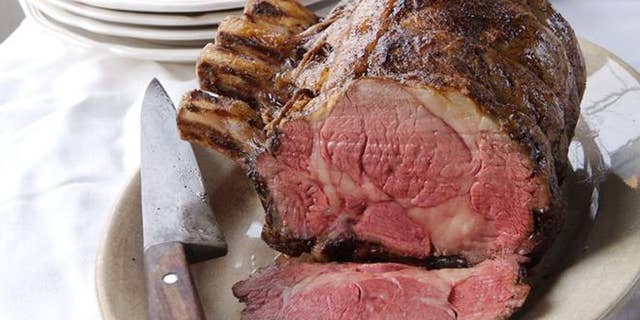 Roasting this beef lows and means that the gentle heat cooks them evenly throughout-- so you wind up with beautifully rosy pink slices of beef.
Recipe: Roast Prime Rib of Beef
11. Grilled Whole Fish with Lemon and Tarragon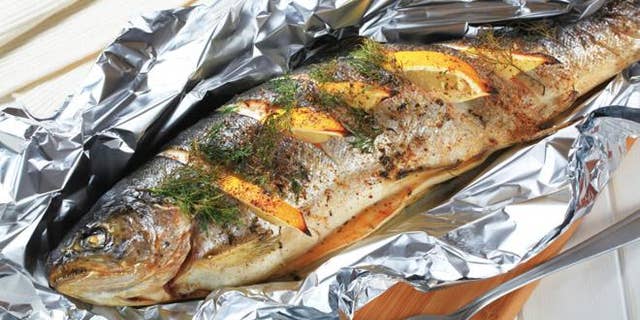 Fish cooks faster than meat and is in many ways more forgiving and demands less precision. Whole fish on the bone stays juicier than filets. And don't worry if some of the skin sticks to the grill-- it has a nicely homemade look when that happens.
Recipe: Grilled Whole Fish with Lemon and Tarragon
12. Mini Quiches with Jerusalem Artichokes and Chives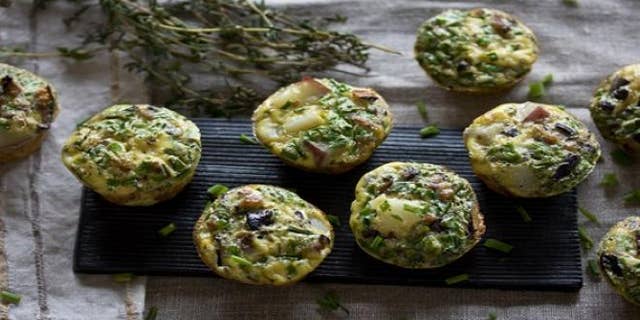 Celebrate the bright flavors of spring with this mini quiches meant for a crowd. Switch up the ingredients depending on what veggies look best at your local market.