'X Factor' judge, singer Tulisa Contostavlos, in sex tape shocker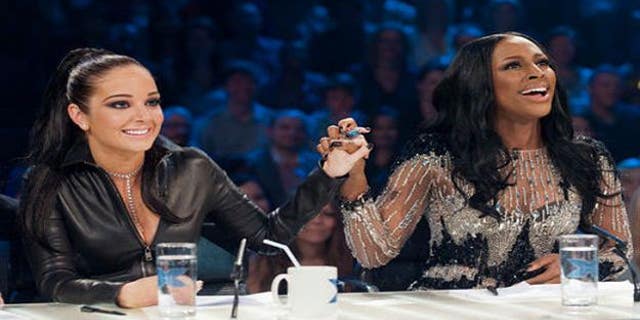 "X Factor" UK judge Tulisa Contostavlos was dragged into a new sex tape scandal Monday after an X-rated video went on sale online.
The film, from a high quality camera phone, shows a blonde performing a sex act for over six minutes.
An Internet firm put the footage online, charging $5.99 to download it. The site was suspended yesterday afternoon.
News of the video caused an Internet frenzy, with users posting reviews.
It is understood to have been filmed more than two years ago.
The Sun revealed in August last year that a sex tape purportedly of Contostavlos was being offered for $1 million.
A man claimed he was in talks with an American porn giant for rights to the film, and showed a Sun reporter explicit images. He drove a BMW and claimed to own property in London's posh Canary Wharf area.
At the time, Contostavlos' lawyers insisted it was "100 per cent fake". They said: "She is horrified that someone would go to the extreme lengths of fabricating a video. It is absolutely not her."
Monday night, her rep told The Sun: "We are not commenting on this."
Contostavlos, 23, who also sings for the group N-Dubz, is set to return to "X Factor" when auditions begin in the summer.
Got to The Sun for more on the Contostavlos sex tape scandal.