Wynonna speaks out about sister Ashley Judd's anti-Trump rant
Ashley Judd has faced backlash for her anti-Trump comments at the Women's March this weekend and her sister Wynonna is speaking out about the furor, writing on Twitter, "What she does publicly is none of my business. If she asks, I will tell her what I think personally. There is a higher power & I am not it."
Wynonna added, "I am not my sister's keeper. The end."
Ashley Judd took the stage at the Women's March and stated, "I am a nasty woman. Not as nasty as a man who looks like he bathes in Cheeto dust, a man whose words are a dis to America, Electoral College – sanctioned hate speech contaminating this national anthem."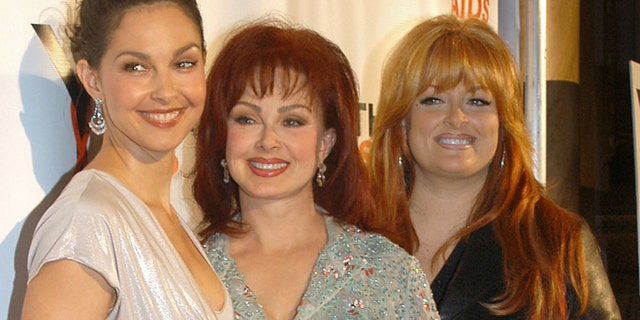 The actress also read a poem about President Donald Trump.
Since then, Wynonna has spent the past several days tweeting about her response to her sister's stance and the negative reactions she's received for sharing that response. It all began when the singer wrote, "A reminder for people visiting my site. For me, it's about love of & fellowship w/ fans. I don't do politics on here."
MADONNA: MY WOMEN'S MARCH SPEECH WAS TAKEN OUT OF CONTEXT
In another message she responded to fan's tweet about Ashley Judd and wrote, "The whole thing is toxic. I'm not giving her all the credit. She doesn't have that kind of power."
I have supported my country for 52yrs, I've sung for 5 presidents, & I will support my country until I take my last breath. 🎶🇺🇸🎶 https://t.co/dF7vLHuOcP

— Wynonna (@Wynonna) January 21, 2017
At the end of the day, I can walk away knowing that I did my part to be part of what I think is the solution. And I'm ok with that.

— Wynonna (@Wynonna) January 22, 2017
Wynonna said she didn't want to share a political stance, but her messages implied she disagreed with her sister.
Wynonna and Ashley Judd are both daughters of Naomi Judd. They have different fathers. Ashley Judd has spoken out against her mother and sister in the past. In her 2012 book she wrote she was a victim of sexual assault and her sister and mother did not believe her when she confided in them.