With 'Solo' star turn, Donald Glover keeps 2018 momentum going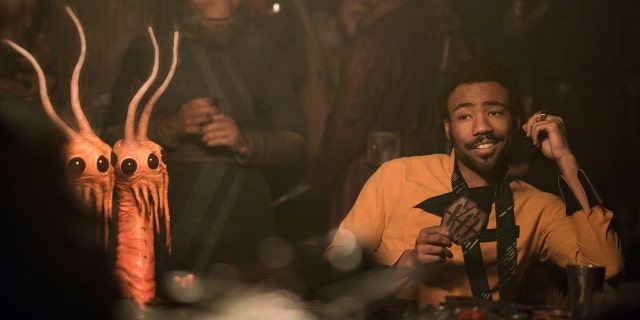 NEWYou can now listen to Fox News articles!
2018 is turning into the Year of The Donald, and we're not talking about just Trump.
From starring in this weekend's eagerly awaited "Star Wars" film, "Solo," to hosting and singing on "Saturday Night Live," to topping charts with his new single, "This is America," Donald Glover is so far dominating the year in pop culture.
"I think the best part about doing a lot of things is you're never desperate," Glover told Variety in a recent interview.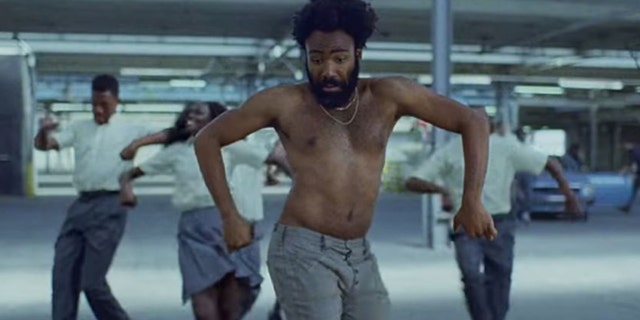 But Glover's climb toward becoming a household name has been long. After graduating from NYU, majoring in dramatic writing with a minor in psychology, Glover dabbled in the New York improv scene and eventually got his big break when Tina Fey offered him a job writing in "30 Rock."
He stayed at the series for three years before moving to Los Angeles to try his hand at stand-up comedy. The young star got lucky again, and was cast as the oddball character of Troy Barnes in the NBC series "Community." Glover starred as Barnes for five seasons before leaving the show to pursue his own thing.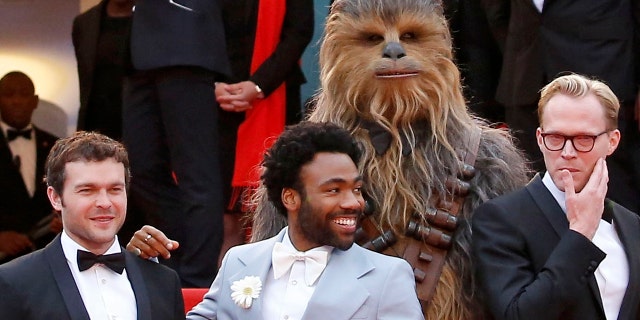 Now, when he isn't busy fighting stormtroopers and singing, he can be found working on his Emmy-winning FX series, "Atlanta," or recording bold music as Childish Gambino.
Under that performance name Glover released his first studio album, "Camp," in 2011, and his second, "Because the Internet," in 2013.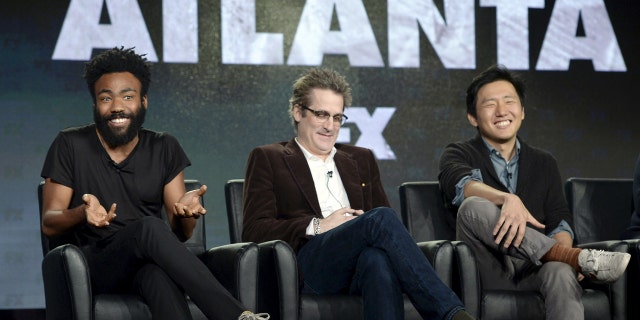 But Glover truly hit his stride with "Atlanta," a dark comedy depicting the everyday life of African-Americans in the South. He writes, produces and stars in the show alongside his brother, Stephen, who serves as co-writer and head story editor.
After the show's premiere in 2016, Glover won a slew of awards including a Golden Globe, a Critics Choice and an Emmy. The series just recently concluded its second season.
"Atlanta is the best show on TV, period," Chris Rock said in a March New Yorker profile of Glover.
Oscar-winning "Get Out" director Jordan Peele agreed with Rock and said of Glover's show, "For black people, Atlanta provides the catharsis of 'Finally, some elevated black s---.'"
Following his success with "Atlanta," Glover released his third studio album, "Awaken My Love!" in 2016, which included Grammy-nominated hits like "Redbone."
But this month, Childish Gambino hit it big time with the single "This Is America" and its powerful music video.
Directed by Hiro Murai, who also directs "Atlanta," the clip has racked up more than 160 million views on YouTube alone. It depicts gun violence amid a mélange of racism, minstrel shows, police brutality and mass killings.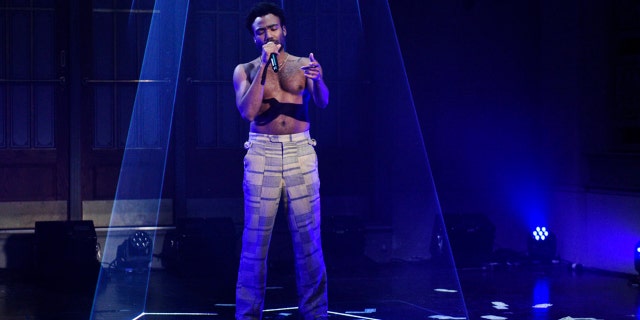 The music video also features jarring imagery of police chases, a black guitarist shot point-blank in the head then dragged away unceremoniously, a black choir being gunned down midsong — both times the weapon treated with kid gloves — all while a shirtless Gambino sings, dances with African-American students in what appears to be an abandoned warehouse that resembles an empty jail.
In the song he sings: "Yeah, this is America/ Guns in my area/ I got the strap/ I gotta carry 'em."
At the video's end, the 34-year-old runs away from what appears to be a white mob chasing him down.
Glover performed "This Is America" live on May 5 when he hosted "Saturday Night Live" for the first time and was also featured as the musical guest. Following his "SNL" performance, the song hit No.1 on the Billboard Charts. Weeks later, the song remains on top.
Glover recently announced the Childish Gambino stadium tour, which will kick off on Sept. 6 in Atlanta. The 13-city tour will include performances at Madison Square Garden in New York, Chicago's United Center, and the Forum in Los Angeles.
Despite his success, the triple threat admits there's still one mega star that he still gets nervous around.
"We started recording some stuff and it's, you know, it's a little intimidating from my point of view," Glover told Entertainment Tonight about working alongside Beyoncé in the new live-action Disney film, "The Lion King."
In the reboot, scheduled for release in 2019, Glover will play the iconic role of Simba, while Beyoncé will play Nala. Glover went on to explain that while intimidated by Queen Bey, he enjoyed the experience. "Just hearing her do it, it's been like, 'Man, this is a really special thing," he said.