Wilson Cruz's relative died in Orlando shooting: 'We are devastated'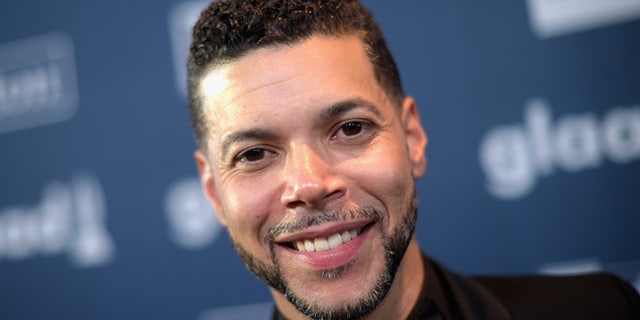 NEWYou can now listen to Fox News articles!
Actor and LGBT activist Wilson Cruz is one of the many family members mourning the loss of a loved one after the shooting at an Orlando gay club.
The "My So-Called Life" actor said his relative Brenda Lee Marquez McCool, a mother of 11 and two-time cancer survivor, was one of the 49 people who died after gunman Omar Mateen opened fire at Pulse Orlando nightclub early Sunday morning.
"Brenda went to Pulse the way she frequently did, with her 21-year-old openly gay son, Isaiah [Henderson]," Cruz told ET Online. "They loved to go there on that night because it was Latin night, and they could be with their friends, dance salsa and find refuge in a safe space.
He continued: "That joy was taken from them, and she and her joy for life were taken from us, and we are devastated."
McCool's mother married Cruz's grandfather.
The "Red Band Society" actor shared a photo of him and McCool on his Facebook page, saying she with him when his grandfather pass away last fall.
"She was a fighter. A cancer survivor. A stellar mom. A proud and fierce advocate for her LGBT family," he wrote. "She spoke passionately about how much she loved her children. She was hilarious and loving and tore up the dance floor when salsa or anything was playing. I can't believe she's gone."
Cruz, 42, told the Huffington Post that reading her name in the paper for the first time "makes it real."
"It's all so very raw right now," he said. "I find myself going from moment to moment in flashes of anger and sorrow – for my family members but also for everyone that was in that room and everyone who lost someone."
He added: "For me, what's heartbreaking about this is, that as a Latino LGBT community, we seek those places where we can be all of who we are. That night at Pulse afforded the Latino LGBT community to be with each other and to share their culture and each other and be openly who they are and to love who they love in that space."
Cruz, who is openly gay, said he is angered that many outlets glossed over or neglected to mention the fact that it was Latin night when the shooting occurred.
"It was a direct attack on LGBT Latinos, predominantly, and the people who love that music and that culture and were there to celebrate it," he said. "Not only is this a story about a minority group being attacked, but it's a minority within a minority that was attacked."
"Naming those names and where they're from and the struggle that they were living daily as LGBT Latinos is part of the story, and not naming it, to me, feels like erasing a large part of who they are and their experience. Let's not whitewash their experience, it's multi-faceted," he said.