Will reboots take over TV in 2017?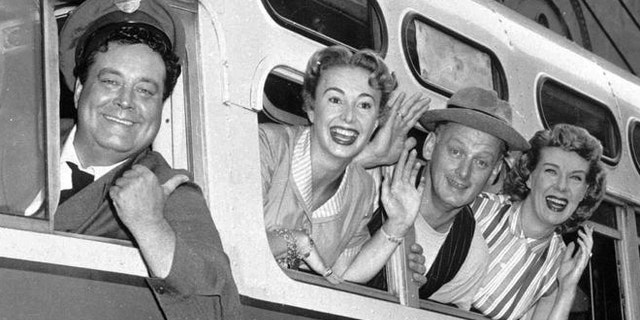 2016 had plenty of highly anticipated reboots – from "Gilmore Girls to "Fuller House" – and it looks like 2017 will be no different.
Last week, Variety confirmed a reboot of "The Honeymooners" is in the works at CBS and Sony is reportedly planning to reboot "All in the Family" "Good Times" and "The Jeffersons." So will 2017 be a blast from the past TV wise?
Senior TV reporter for Variety Daniel Holloway said we can expect plenty of reboots in 2017, and it's no surprise since revivals almost always reel in viewers for their premieres.
"With more scripted television shows than ever on broadcast, cable, and streaming, programmers are struggling for ways to make their shows stand out. Rebooting or reviving a classic is a way to generate buzz for a show and draw viewers to at least check out the initial episode."
And Ron Simon, a curator at the Paley Center for Media, said the storylines of old shows may be relevant again today, so it's time to revisit them.
CBS made headlines last week when it announced a revival of "The Honeymooners" was in the works.

"... It is no wonder that producers are going back into the archives searching for programs that might appeal across time and generations," Simon explained. "Perhaps, producers saw something archetypal in the situations of 'The Honeymooners' and 'All in the Family,' which reworked might again appeal to a totally new audience. Certainly both these series specifically deal with economic struggle, an issue that was paramount during the recent election."
"Gilmore Girls" and "Fuller House" both made big names for themselves on Netflix in 2016, plus they generated plenty of news headlines.
But pop culture expert Cate Meighan said if 2017's reboots want to see similar success, they need to include a strong dose of nostalgia.

"The most successful ones, like 'Fuller House' included the same actors playing the characters that we loved so much from way back when," she explained.
PR expert Ryan McCormick said the reboots have the potential to get old.
"[2017's reboots] will be a loud reminder that Hollywood is a generational creative funk. [In 2017,] millions finally leave their couches to go outside and experience real life....out of boredom with TV."