'Will & Grace' revival renewed for second season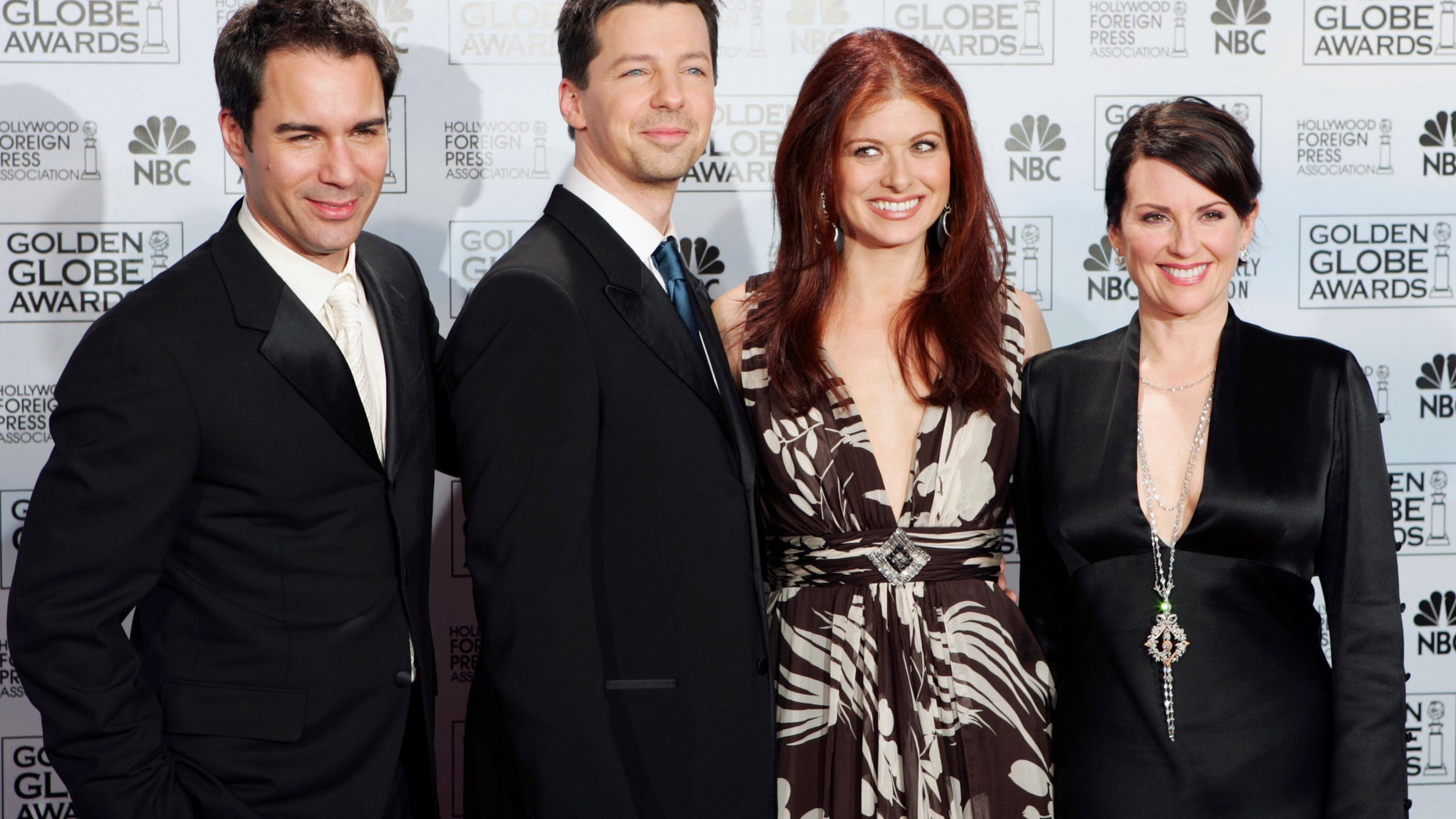 BEVERLY HILLS, Calif. – Does anyone doubt that the return of "Will & Grace" after an 11-year hiatus will be a success?
NBC surely doesn't. The network's chairman of entertainment, Bob Greenblatt, announced on Thursday that its revival of the turn-of-the-millennium megahit show has been renewed for a second season and will have its first season extended from 12 episodes to 16.
That's impressive, considering that the revival hasn't even aired yet. The first episode will premiere on Sept. 28.
So thank you, President Trump and Hillary Clinton, for making it possible. If not for you, the original cast members — Debra Messing, Eric McCormack, Sean Hayes and Megan Mullally — might not have reunited last September to produce #VoteHoney, the hugely popular 9½-minute get-out-the-vote video that got things rolling.
"We all came together and read and it felt like coming home," Messing said at the Television Critics Association summer press tour in Los Angeles on Thursday.
"We laughed so hard. For the last year, it's been a confusing time, and I haven't laughed very much, and to come back together and to laugh out loud and to be surprised by one another and to have new stories to tell and to have another opportunity to do it … it's a no-brainer."
McCormack said the response to the video inspired him.
"That made me feel like we have a place and we're not going to be fighting an uphill battle… I thought, why not?"
While viewers and the critics loved the original "Will & Grace," the show was not well received by many social conservatives, because two of its main characters — Will Truman (McCormack) and Jack McFarland (Hayes) were gay. The show's creators, Max Mutchnick and David Kohan, said the revival, too, will not shy away from addressing the political climate.
Mullally's character, Karen Walker, "endorsed" Trump in the PSA, and her support for the president will be a plot line in the revival, Mutchnick said.
"We are lucky we have this built into the show that's inside this group," he said. "Creatively, it's very interesting to revisit this. We can really speak to the world though these voices and not change the architecture of this show."
Added McCormack: "The hardest thing we have to deal with is when some of the people around us voted for people we didn't vote for. How do we maintain that friendship?
"That will lead the conversation. It's about the politics of friendship and how you navigate that."