Why stars are wearing orange pins and ribbons to the Oscars this year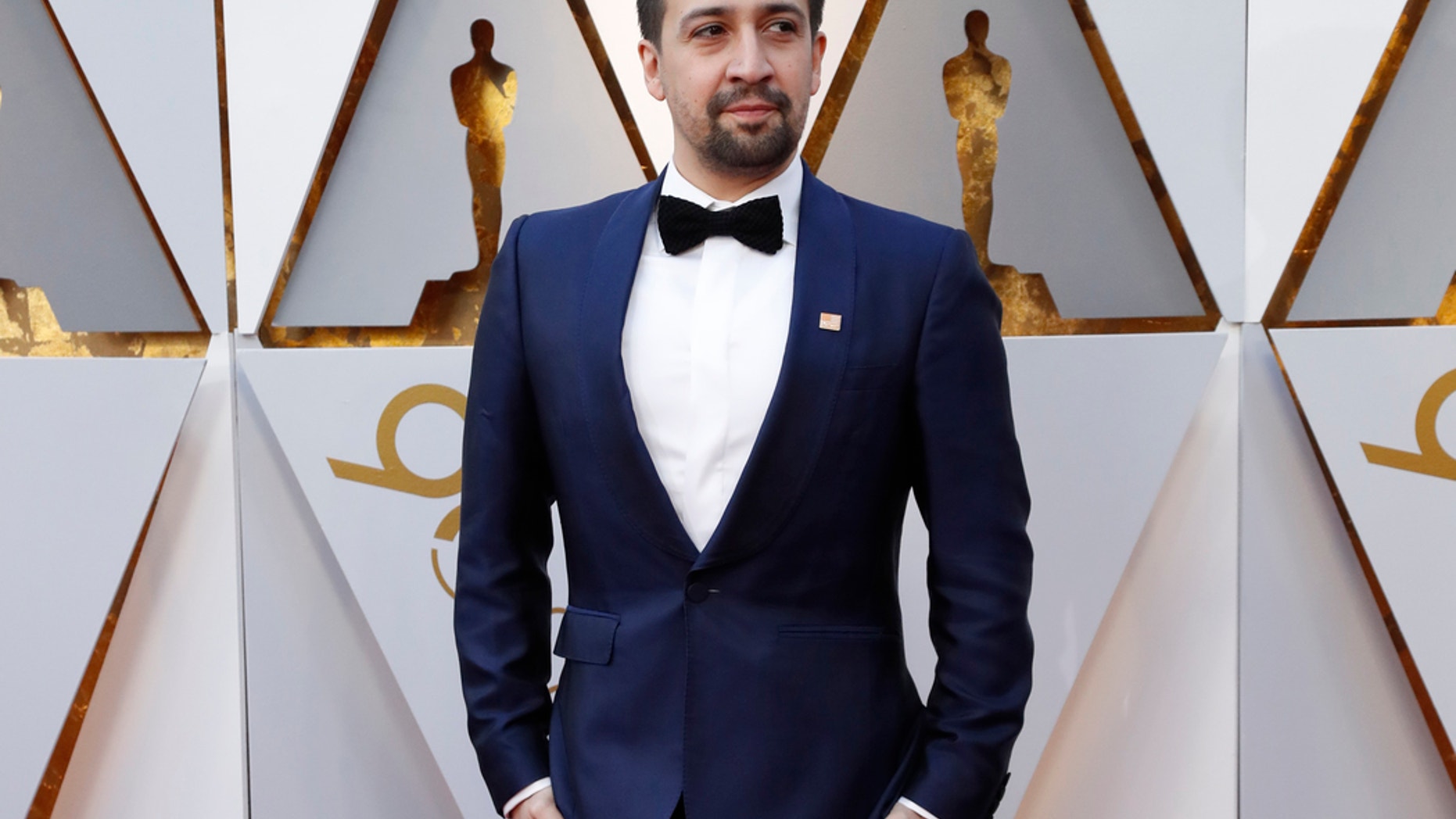 Celebrities have been using fashion to make political statements at popular awards shows and events for decades – and Sunday's Academy Awards show will be no different.
Stars were draped in all black in solidarity with Time's Up and the #MeToo movement at January's Golden Globes Awards. But representatives with the campaign told The New York Times in February viewers shouldn't expect to see the same turnout for the Oscars.
"The [Time's Up] campaign has also decided...not to ask stars to wear all black – although a Time's Up lapel pin would be appreciated," two people involved with the group told The Times. "There was no coordinated effort for actresses to bring activists as guests, as there was at the Golden Globes."
Fans may not see all-black attire on the red carpet this year, but they should expect to see a pop of orange, Everytown for Gun Safety, a nonprofit that advocates for stronger gun control, told Fox News on Sunday. "Actors and allies" were given orange American flag pins and ribbons to wear to the 90th annual Academy Awards.
"These orange pins and ribbons are worn in honor of the 96 Americans who are killed every day by gun violence and the hundreds more who are wounded — and to demand action," Everytown for Gun Safety told Fox News in a statement via email.
The call for stronger gun control comes just weeks after 17 students and staff members were killed in a shooting at Marjory Stoneman Douglas High School in Parkland, Fla.
"They're a reminder that there is more we all can and should do now to prevent future acts of gun violence," the group added.
Organizers said they chose the color orange in memory of Hadiya Pendleton, a 15-year-old honor student who was shot and killed on a playground in Chicago just one week after marching in former President Barack Obama's second inaugural parade.
"Soon after this tragedy, Hadiya's childhood friends decided to commemorate her life by wearing orange," Everytown said. "They chose the color because hunters wear orange in the woods to protect themselves and others."
Some are praising those, like Lin-Manuel Miranda, who are wearing the pins to the Oscars.
"This is awesome," one Twitter user commented.
"A little late in the game-but will take it," another said.
Others said a pin is not enough, while more called on celebrities to stop making political statements during award shows.
"A little orange pin. That's nice. But... If actors are serious, they should pledge on national TV to never again act in any production that features guns," one Twitter user said.
"If ever there was a reason to not watch #Oscars90 this is it," another added.
Everytown said it's glad stars are using their platforms to raise awareness for their cause.
"Americans need gun safety measures enacted immediately to save lives," the group said. "Everytown is deeply grateful to all members of the creative community who have been and are continuing to use their platforms to spotlight this uniquely American crisis and to honor those affected by gun violence."