'Why Robsten, why?': 'Twilight' fans offer bizarre, violent reactions to news Kristen Stewart cheated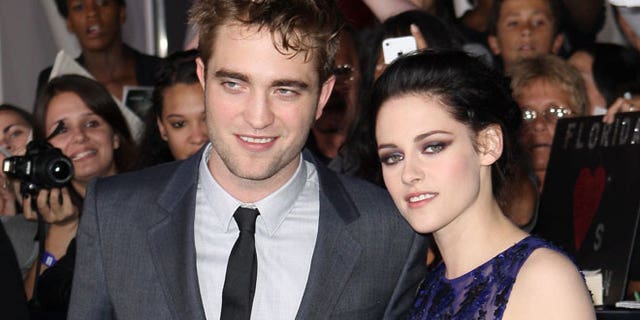 Despite the unusual confession and mea culpa from "Twilight" actress Kristen Stewart and her "Snow White and the Huntsman" director Rupert Sanders for their affair, the strangest part of the scandal may be the extreme fan reactions that have been pouring in on social media.
From YouTube to Facebook to Tumblr, extreme "Twilight" fans have cried, yelled, and expressed their intense sadness over one of their idol's admitted adultery.
One Twitter user wrote: "the whole Kristen stewart news. #wow #shocked #wtf #MyWholeLifeIsALie."
Click here for more photos from X17 Online.com
In a bizarre YouTube post a fan known as "Nutty Madam" recorded herself crying and screaming for more than four minutes over the news.
"Why? Why would you cheat on Robert Pattinson? What's the point of that? What do you stand to achieve by cheating on Robert Pattinson?" she said in the video.
Another fan on "foreveristhebeginningsospeaknow.tumblr.com" begged for readers to message them after hearing the news that Stewart had cheated.
"Robsten made me believe in a lot of things. They made me feel all the feelings I've never felt before," the fan wrote. "After every single that [has] happened, when I thought things were going smoothly and perfect. All of a sudden out of nowhere the things that I never imagined would happen and things I never thought would possibly happen … happened. Why? Life is sooo unfair? Why Robsten?"
Some Pattinson fans have gone beyond defending the actor to threatening to kill Stewart.
"If it's true that Kristen Stewart has cheated on Robert Pattinson I will personally kill her. Does she not realize what she has got?" a Twitter fan wrote. "
"No OMG if Kristen Stewart and Robert Pattinson break up I will kill people," another wrote.
But while many fans expressed extreme anger toward Stewart, others voiced support of her, even drafting a petition in her favor.
On the website Twitition.com, 423 people signed the petition "We Support Kristen Stewart 100%"
Lady Gaga also tweeted sympathy for Stewart writing, "geez this kirstew rob stuff is brutal. makes me sad the way press acts. hope they're ok."
We hope their fans are okay.