Who is Yvette Prieto? More about Michael Jordan's Main Squeeze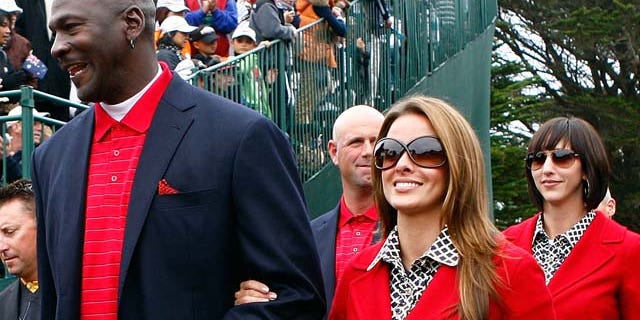 Here are 23 (Jordan's number when he played for the Chicago Bulls) facts about Yvette Prieto, the woman who makes number 23, Michael Jordan, one happy camper. The two were engaged last week and plan a 2012 wedding.
#1. Prieto was born in Cuba.
# 2. The future Mrs. Michael Jordan is a model.
#3. She's modeled for designers such as Alexander Wang.
#4. The beauty is a principal with the Miami-based companies Aqua Management and Beet the LBS.
#5. Jordan and Prieto live together in Kendall, a Miami-Dade suburb.
#6. The couple have been an item since 2008, according to reports.
#7. Prieto and Jordan decided to move in together in 2009.
#8. Prieto is 32-years-old
#9. The Jordan-Prieto home only has a modest three bedrooms. They bought it for under $300,000.
#10. In 2002 Prieto filed for Chapter 7 bankruptcy.
#11. It took her two years to fix her financial situation.
#12. Prieto's first voter registration says she was a Republican.
#13. She later switched her party affiliation to Independent.
#14. The model once lived in the trendy South Beach area in Euclid Ave.
#15. Jordan proposed to Prieto over the Christmas holiday.
#16. Rumors were swirling that the two were celebrating in the French Rivera.
#17. Reps for the couple later denied the rumors.
#18. Prieto once dated Julio Iglesias Jr.
#19. Back in 2003 Iglesias said the Prieto was "fantastic," "loving," "simple" and "a very good person."
#20. Prieto is said to have gone to school for business management.
#21. She worked at her dad's company before launching her modeling career.
#22. Their home is 5,500 square feet.
#23. Prieto is certainly one smoking hottie
Follow us on twitter.com/foxnewslatino
Like us at facebook.com/foxnewslatino