Wendy Williams, husband Kevin Hunter to divorce after 21 years of marriage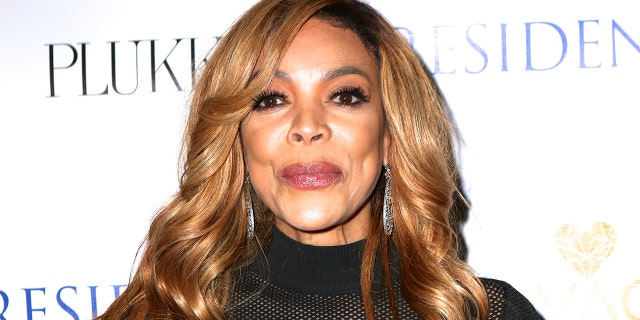 NEWYou can now listen to Fox News articles!
Wendy Williams and her husband of nearly 22 years, Kevin Hunter, are ending their marriage.
Williams' attorney told the New York Post on Thursday that the couple is getting divorced. The news comes after years of cheating rumors have plagued the pair of more than two decades.
Williams did not wear her wedding ring on Thursday's episode of "The Wendy Williams Show."
WENDY WILLIAMS REVEALS WHAT SHE WAS DOING DURING HIATUS FROM TV
A spokesperson for the "Wendy Williams Show" told Fox News in a statement: "Wendy and her family have been a part of Debmar-Mercury for over 10 years. We respect their privacy regarding personal matters. As always, we remain committed to bringing an entertaining and topical show to our viewers."
A rep for Williams did not immediately return Fox News' request for comment.
The talk show host, 54, and Hunter, 46, married in November 1997. They share a 19-year-old son named Kevin Jr.
Williams previously married an unidentified salesman in 1994, which she detailed in her 2001 memoir "Wendy's Got the Heat."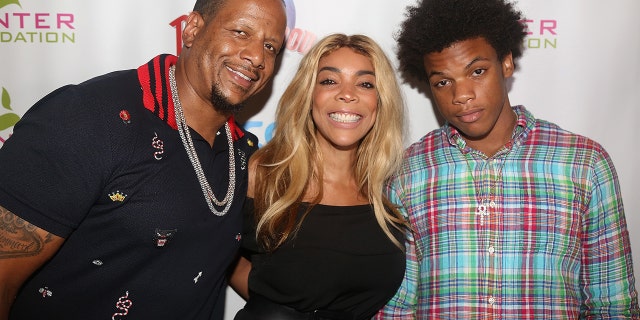 Williams and Hunter's union has been fodder for tabloids for years, but allegations of infidelity ramped up in recent weeks, after the talk show host revealed she was living in a sober house.
"There's such a stigma to substance abuse. Everyone thinks it's going to be the bum on the corner," Williams shared on her show earlier this week. "I'm the face of it. How about you? Sometimes you just need to go some place and get atone with your sobriety and your 12 steps."
WENDY WILLIAMS REVEALS SHE'S BEEN LIVING IN A SOBER HOUSE, SEEKING TREATMENT FOR ADDICTION
The New York Post reported in March that Hunter's alleged mistress, massage therapist Sharina Hudson, had given birth to their baby.
A source told the outlet: "Wendy is not in a good way, everyone is so concerned for her. The sad thing is that she's been working so hard to stay sober and she's been so honest in her struggles with all her fans, and this just tipped her over the edge."
Earlier this year, Williams alluded to the rumors about her marriage on her talk show.
CLICK HERE TO GET THE FOX NEWS APP
"I'm still very much in love with my husband," she told her audience. "Don't ask me about mine." She then pointed to her wedding ring and said, "It ain't going anywhere. Not in this lifetime."