Watch: Shakira teases new music with fun dancing video in the recording studio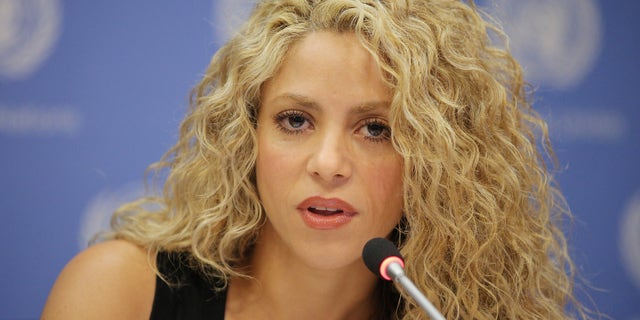 Shakira is hard at work in the recording studio but likes to have some fun and dance around to some new tunes.
The Colombian singer teased new music – and a new sound – in a video shared on Instagram.
"Hard at work. Shak," she captioned it.
In the short clip, Shakira is seen showcasing some of her famous dance moves to an unnamed tune in the background. Looking at the camera, she says "I need cream all over my face."
Shakira has been working on new music since she gave birth to second son Sasha in early 2015.
Just this summer she collaborated with fellow Colombian singer Carlos Vives for "La Bicicleta," which debuted at No. 1 on Billboard's Latin Airplay Chart. The duo recently released a remix to the song featuring another Colombian, Maluma.
"The work was intense but also delightful. Both for Shaki and for me, being back in our territory, plus the emotional load that this had for us, it was wonderful. We were really happy riding our bikes, singing on our bikes," the 54-year-old Vives told The Associated Press earlier this summer.
"We were kids again," he added enthusiastically. "We wanted to do everything barefoot. We strolled happily to several places. ... And watching Shaki contented, happy, reuniting with her friends, with her people, I think that the video registered a very, very special energy."
The Associated Press contributed to this report.
Like us on Facebook
Follow us on Twitter & Instagram