Colombians criticize Shakira for speaking Spanish with an accent from Spain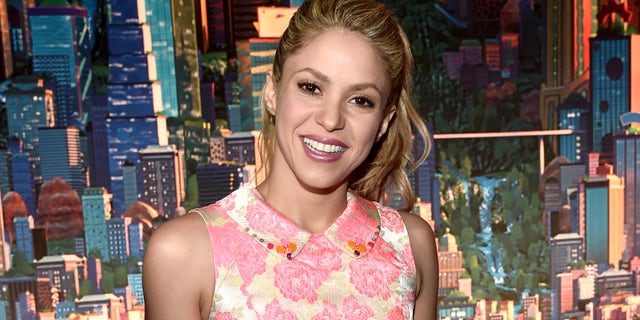 NEWYou can now listen to Fox News articles!
Shakira is one of the most famous artists to come out of Colombia, but some people in her native country are now criticizing her for speaking Spanish – with a Spanish accent.
The pop singer was in her native country recently filming the music video for her new duet "La bicicleta" with Carlos Vives when she was caught on camera speaking Spanish with an accent from Spain, where she lives with her longtime boyfriend.
While on location in Barranquilla, the two singers caught the attention of a lot of fans.
According to the video posted on YouTube, Shakira, 39, decided to address the crowd asking them to let them finish filming.
"What a Spanish accent," a women can be heard saying. The video has been watched more than 93,800 times.
Fans took to Twitter to chastise the singer for her accent.
"Did you hear Shakira's accent? God," one person tweeted, while another wrote: "Shakira in her own country, in her native city, where she grew up and lived, speaking with a Spanish accent…Ahhh okkk!!!"
It's no real surprise that Shakira has picked up a Spanish accent as she has been living in the European country since 2011 after getting together – and having two children – with Barcelona FC soccer player Gerard Pique.
This is not the first time the singer has been accused of using a different accent while speaking. When she dated Argentinian lawyer Antonio de la Rua for nearly 11 years, Shakira was heard – and criticized – for picking up the Argentine accent.
Like us on Facebook
Follow us on Twitter & Instagram