Victoria's Secret Angel Erin Heatherton Reveals Her Idea of 'Sexy'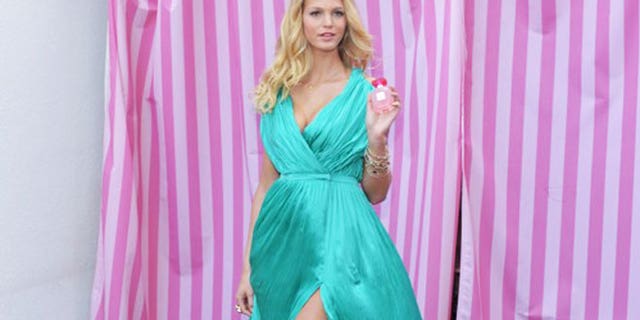 Last week Victoria's Secret unveiled its 2012 "What is Sexy?" list, with honors going to the likes of Charlize Theron as Sexiest Actress, Britney Spears as Sexiest Songstress, Amanda Seyfried for Sexiest Smile, and Amber Heard for Sexiest Curves.
And while the "bombshell" brand ambassadors for the lingerie label are famous for such attributes – flawless faces and fabulous figures – apparently that's not enough to make you totally, authentically sexy.
"My favorite category is Sexiest Sense of Humor, Emma Stone. Sexiness is all about your personality, being genuine and confident, and being a good person," Erin Heatherton told FOX411's Pop Tarts column. "I think they should make a Sexiest Achievement of the Year award, or something monumental for someone who has made an impact. There are so many people that are making an impact; we need to raise awareness to those people. It gets the buzz going and it inspires more people to want to get involved."
Heatherton isn't just talking the talk – she is walking the walk, sans the eight-inch heels and barely-there bikini.
"I just started work with the Global Poverty Project, and it is very much about raising awareness and ending global poverty. I used to be a passive passionate, where you know what is going on but don't do anything about it. But this organization is about bringing all organizations together, bringing people together and giving them the tools," she continued. "I'm very involved. I have a desk; I'm really excited about it. I go to the office when I am in New York and I do what I can."
And as for this year's highly-anticipated runway fashion show, the Illinois native has her fingers crossed that Beyonce – the recipient of the Sexiest Mom award – will guest star.
"I would love to see Beyonce walk in the show, that would be sick," she added. "She would just be one of the club of girls getting back in her pre-baby body.
Danielle Jones-Wesley contributed to this report