'Very violent' Madonna stalker escapes from Los Angeles psychiatric hospital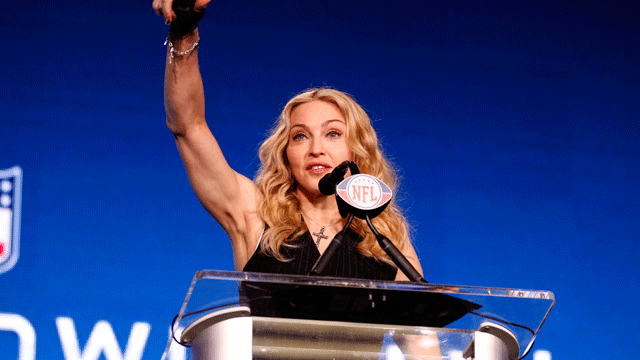 A man convicted of stalking Madonna in 1996 and who has "very violent tendencies" has escaped from a psychiatric hospital, the Los Angeles Police Department (LAPD) said Thursday evening.
Robert Dewey Hoskins, 54, who once scaled a wall at the star's Hollywood home and threatened to cut her throat from ear to ear, walked out of hospital last Friday, an LAPD spokesman said.
"Hoskins is a very psychotic man when not taking his medication and has very violent tendencies," the LAPD statement, cited by the Los Angeles Times, said.
He was jailed for 10 years in 1996, and after his release was transferred to one hospital where he was determined to be a "mentally disturbed offender," according to police.
Last July, about a year after his release from that hospital, he was arrested again and sent to the Metropolitan State Hospital in Norwalk, southeast of Los Angeles, AFP reported.
Madonna testified at Hoskins' trial in 1996 that she had recurring nightmares since seeing the homeless drifter near her home in April 1995.
Her bodyguard told her Hoskins claimed "he was there to take me away ... that I was supposed to be his wife, that if he couldn't have me, he was going to slice my throat from ear to ear," she said.
Hoskins returned to her Hollywood Hills estate the next month, at a time when the singer was in Florida, scaled the perimeter wall, jumped into her pool before being shot twice by a guard.