Tori Spelling drops 45 pounds after giving birth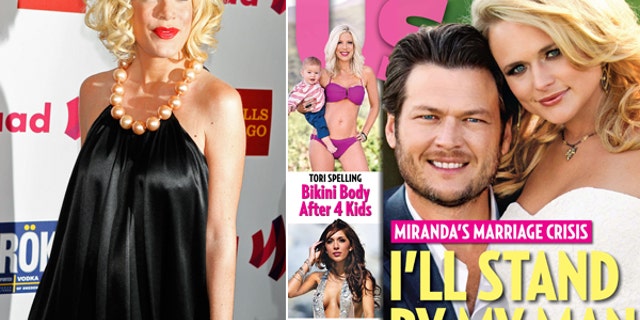 Tori Spelling had a rough pregnancy with her fourth child, Finn.

The former "Beverly Hills 90201" star had to undergo emergency surgery after she gave birth, and at one point during her pregnancy she was on bed rest for several months.
Click here for photos of Spelling's bikini body

So weight loss wasn't the first thing on her mind after Finn was born. But Spelling, 39, said she has now lost all the baby weight—plus an additional 15 pounds.

In the latest issue of US Weekly, Spelling dished on her 45-pound weight loss.

"The last thing on my mind was getting my body back," Spelling told the mag.

She explained due to her surgery she was barred from doing any situps or lunges to tone her stomach.

"I feel like I took off the weight safely, and I'm totally happy here," she said. "I think my stomach went back pretty well!"

Spelling is married to actor Dean McDermott.
Click here for more from US Weekly