Trisha Yearwood drops 30 pounds, shares her weight loss secrets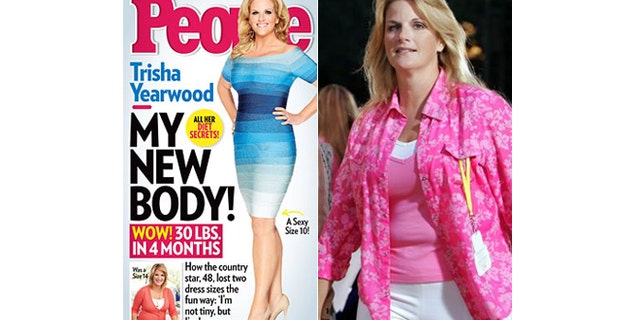 Trisha Yearwood has tried dieting before.

But now, the 48-year-old country singer has shed 30 pounds in just four months. Her secret? Exercising and following her own custom diet.

"I designed my own plan that's low-fat, low-sugar 90 percent of the time," the star told People magazine.

The rest of the time she snacks on her favorite, non-healthy foods, but heads to Zumba the next day to work out.

"I have a strength I never had before," she told the magazine. "I feel like I can do anything."

Yearwood said she is down from a "tight size 14" to a comfortable size 10, and she is grateful she has found a routine that works for her.

"I don't think you can name one diet I haven't done. I'm that girl who buys every magazine where somebody's lost 30 lbs," she said.

But now, she's figured out how to shed the pounds.

"I guess a part of me didn't want to hear that it's just really hard work!"

Aside from her country music career, Yearwood currently hosts the cooking show "Trisha's Southern Kitchen" on the Food Network. She is married to country superstar Garth Brooks.