Toby Keith's daughter reveals she nearly died in Fourth of July car crash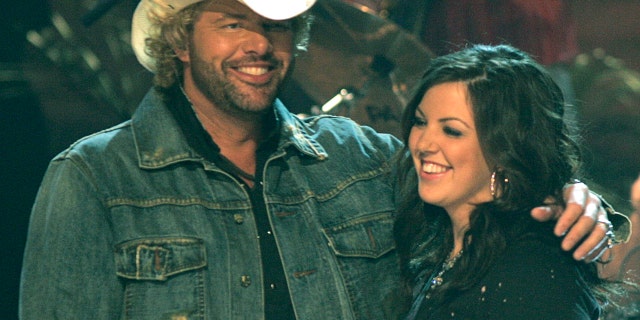 Toby Keith's daughter Krystal Keith revealed Friday she and her family were nearly killed in a car crash on the Fourth of July.
"Our 4th was pretty horrific," she wrote on Instagram alongside a photo of her car which was destroyed in the accident.
She said she was on her way to watch fireworks with her husband Drew and their daughter Hensley when "a drunk driver almost took the lives of my entire family."
"We all survived the wreck but it's gonna take some time to heal."
Keith seemed to indicate her father was not in the car at the time of the accident.

The singer asked fans to keep her family in their prayers.
"Keep us in your prayers. Hug your babies and spouses tight," she wrote adding, "DON'T DRINK AND DRIVE."