The Voice: With Raquel Castro, Christina Aguilera Gets Big Vocals in Small Package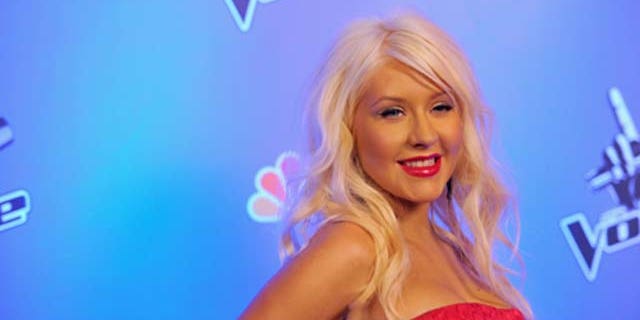 Things were exciting last night on "The Voice" as singing coach Christina Aguilera locked in one more member into her team with 16-year-old Raquel Castro, who proved that "great things come in small packages."
"I love your hair and your look. You are so cute! I'm excited to see what we can do together!" Aguilera said overjoyed.
"I can say from my own experience that great things come from small packages."
For Castro, working with her favorite icon caused tears of joy to stream down her face.
"This has been a dream since I was four-years-old," said Castro. Hopefully this makes my dream come true."
Still, the singing rookie is aware of her competition and the amount of undiscovered talent she's up against.
"I'm competing against people twice my age, " she says. "People think I'm 12 sometimes. "I've only been training for a few months professionally."
Such competition is Julia Eason 18, from Palo Verdes, Calif.
The former soccer player blew Aguilera and fellow coach Cee Lo Green away when singing the popular song "I'm Begging You for Mercy."
"I loved you! Like loved loved loved you!" Aguilera said. "You make me feel it."
Aguilera then explained why musically Easton caught her attention.
"I loved your adlib and run and I love that as a singer," said Aguilera. But, you got soul!"
For Eason choosing Aguilera as her singing mentor was an easy decision.
"Christina is my favorite," wailed Eason backstage. "So, I'm glad she liked it."
Indeed, Aguilera was rejoiced just as much as Eason. She couldn't help but run on stage and give the prospect a hug.
The "Back to Basics" star recruited Lily Elise as the last singer for her team, after the rejected contestant was given a second chance to impress the judges, who still had not chosen eight contenders for their teams.
Aguilera, who said how she "actually might have a regret" in not choosing Elise the first time around wasted no time in bringing her along.
Elise, 20, barely had any words upon seeing Aguilera's button pushed and chair quickly spin.
"You got a second chance!" Aguilera yelled as she celebrated with Elise up on the stage.
Sadly, even with the second auditions, some were shut down twice.
"You realize how many amazing singers are out there," added Aguilera. "But you can only choose so many."
You can reach Alexandra Gratereaux at: Alexandra.Gratereaux@foxnewslatino.com
or via Twitter: @GalexLatino
Follow us on twitter.com/foxnewslatino
Like us at facebook.com/foxnewslatino