The Miracle of the $10 Concert Ticket: How Christian Band MercyMe Is Taking on Ticketmaster — and Winning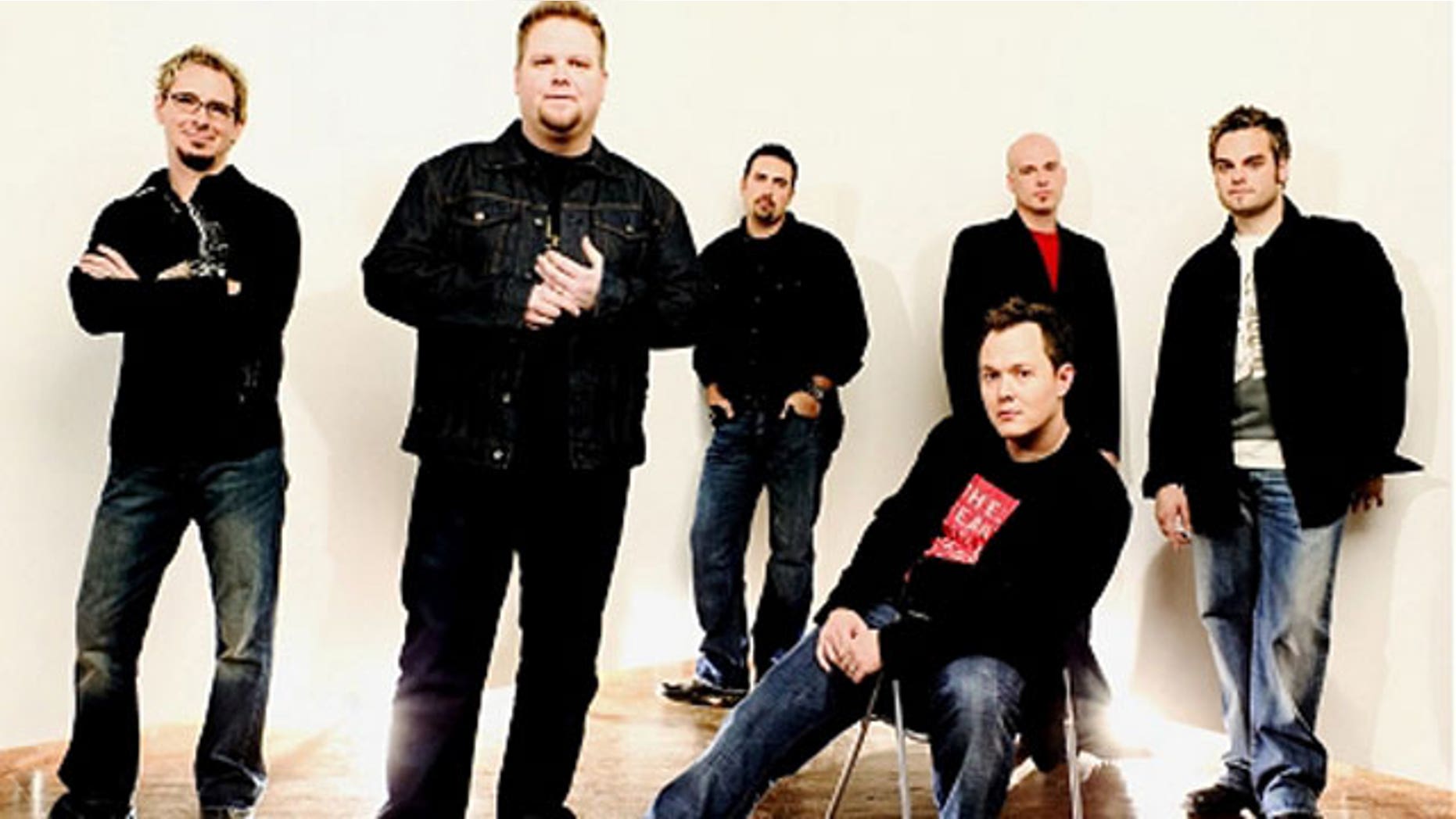 There was a time when standing up to Ticketmaster was a mini-trend.
Pearl Jam tried back in the Lollapalooza-fueled hustle and bustle of the mid-'90s to put on a tour without selling tickets through the often-maligned company, but after the Department of Justice chose not to step in, eventually Eddie Vedder and company ended up doing business with Ticketmaster after all.
Bluegrass-influenced jam band String Cheese Incident tried a lawsuit, but ended up settling.
And Bruce Springsteen dashed off an angry press release when it appeared that a Ticketmaster subsidiary was reselling tickets to one of his shows before they were available to the public.
Still, buy a ticket for nearly any major event in this country, and it'll probably be Ticketmaster selling it to you, with service, processing and convenience fees included.
Last year, however, Christian adult contemporary act MercyMe brought the Rock and Worship Roadshow to venues across the country, with a solid lineup of Christian rock acts — and every ticket priced at ten dollars. The tour was a risk for the band, who weren't guaranteed a payday if fans didn't come. While there were off nights, overall the tour averaged 10,000 fans a show, with some camping out in front of venues waiting to scurry to the best seats when the doors opened.
The appreciative audience is part of what MercyMe frontman Bart Millard says he enjoys about the shows. "It's not about filling up the building, but who's in the building," he explained during a recent phone interview. "The audience reacts to every band, and there's a competitive aspect as musicians with the other acts, with us feeding off each other ... I wake up every morning ready to play, and when the tour was over last year I was ready for this year."
If you were going to make a list of bands likely to stand up to Ticketmaster and put on a full-scale tour in major venues while selling affordable general admission tickets at the door, MercyMe would probably be among those you'd dismiss as unlikely to rock the boat. After all, the band have a stack of #1 hits on the Christian chart and a readymade audience likely to pay a good amount of money to see them on the road.
But their $10-ticket tour was enough of a success to merit a second one, which kicked off in Indianapolis earlier this month and will visit 25 cities before closing in Columbia, South Carolina, on April 28.
Millard said he and the rest of his band picked the groups for the bill in attempt to give every member of the family something to enjoy, from the frenetic, hip-hop-influenced alternative sounds of Family Force 5, female singer-songwriter Francesca Battistelli, more straight-ahead worship rock acts like Remedy Drive and Fee and David Crowder Band, who were described by one reviewer as the Christian version of Radiohead. While most of these bands have headlined tours on their own, they're all on one bill for a tenth of the going rate of many of the shows hosted by the same venues the Rock and Worship Roadshow is hitting.
Maybe it's the evangelistic bent of many of the tour's acts, who are aiming to tell audiences about Jesus along with putting on an enjoyable show, that motivates MercyMe to risk the economic guarantee that a high-priced ticket paid in advance provides. But if these bands can skip past Ticketmaster's fees and still put on a show without skimping on production quality, why can't acts with even larger fan bases do the same? Can touring be both a revenue stream and an affordable opportunity for concertgoers to connect with the musicians they love?
In an odd coincidence, David Crowder of his eponymous band ran into Pearl Jam's Eddie Vedder on vacation in Hawaii before the tour kicked off. In the midst of some post-surfing small talk, Crowder ended up telling Vedder about his forthcoming series of $10 shows. Vedder's response: "Right on."