'The Expendables 2' Trailer Released Featuring Bruce Willis, Sylvester Stallone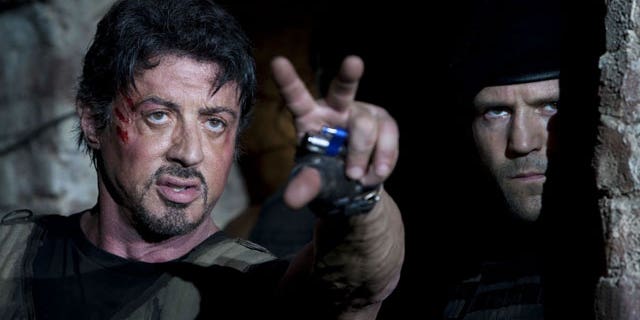 NEWYou can now listen to Fox News articles!
If you're looking for a costume drama with meaningful dialogue, this isn't your movie. But, if you've got a thing for movie tough guys in their latter years, this one's for you.
The first glimpse at the latest outing of "The Expendables" has emerged. And it sees its 65-year-old director Sylvester Stallone return to familiar ground.
The one-minute teaser features veteran big guns Bruce Willis, 56, Dolph Lundgren, 54, Jean-Claude van Damme, 51, Chuck Norris, 71, and 64-year-old Arnold Schwarzenegger flexing their aging muscles and aiming fire.
There's little to suggest the film's plot is any more intellectually-challenging than last year's initial installment.
But then, fans of the franchise want explosions and bloodshed, not convoluted storylines.
It begins with Willis' character Church reminding Stallone's Barney Ross that he's owed a favor.
It's pretty awesome. Take a look...