Taryn Manning talks her struggle to stay sober, reveals her father took his own life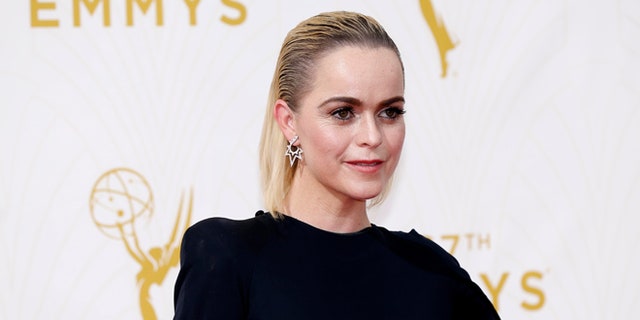 Taryn Manning is facing her problems head-on. The Orange Is the New Black star opened up to ET's Desiree Murphy about overcoming her obstacles at the Entertainment Weekly Pre-SAG Awards party on Saturday night.
"I'm doing really good," the 38-year-old actress told ET. "I had a very interesting few years with an outside source that has put up obstacles for me. But God works in mysterious ways."
WATCH: Taryn Manning Speaks Out on 'Hitting Rock Bottom' and Seeking Support in Her Sobriety: 'This Is Not Easy'
Manning talked about why her decision to stay sober is such a personal one.
"My father passed away from that type of lifestyle," she revealed. "He actually took his own life, and I was just like, 'You know what? There's no need for this.' It's everywhere, it's hard to deal with. I'm not going to lie, I'm a very honest person, it is not an easy thing. But it was very important to me that I overcome [it] because of this certain situation. Because we're all stronger than that, you know?"
The Netflix star thinks it's important to keep her fans on social media posted on her journey in the hopes that it could help.
"If I can have a voice and just try to help people and [let them know] no one's perfect and we all struggle," she said. "I have no shame in being honest at all. I always have been."
Manning's "OITNB" co-star Danielle Brooks also spoke to ET about the actress' sobriety, saying, "We are family, and like I said, look, no one is perfect. And I don't know the full details of everything, but Taryn knows I'm always there and I have an open arm for her. She's amazing, she's an incredibly talented person, incredibly talented and I am honored to call her a friend, and if she ever needs me I'm always there for her, for sure."
WATCH: 'Orange Is the New Black' Cast and Crew Slam Donald Trump With 'Vaginas Against Trump' T-Shirts
The actress, who plays Pennsatucky on the prison drama, shut down rumors that she had quit the popular series.
"I'm on the show. I'm not trying to give anything away, but yeah, I did not quit," she said. "I love my job. I love my job, I love my cast. I did not quit, so that was just, you know, silly."