Suspension of Charlie Sheen's Show Causing Financial Pain Down the Ladder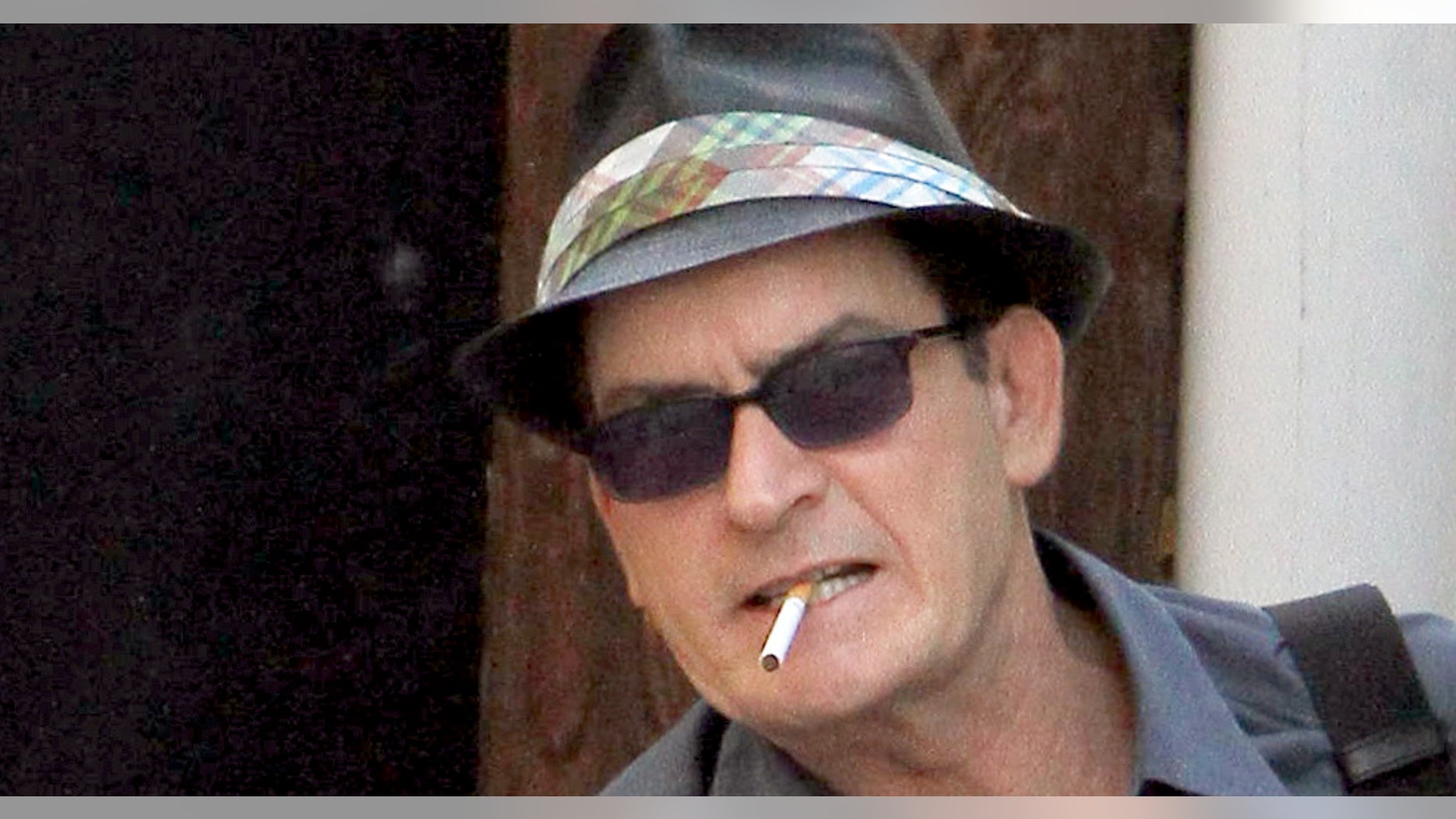 Charlie Sheen is asking for $10 million for his tell-all memoir.
He may also be suing CBS for $320 million.
Maybe he'll use some any money he recoups to pay back the hundreds of men and women who are in trouble due to the suspension of "Two and a Half Men."
On Thursday, CBS announced it would be halting production on their number one rated comedy, "Two and a Half Men," for the rest of the season, leaving the network four episodes short of its planned goal and leaving hundreds of workers without a steady gig.
There has been no announcement on whether the show will continue into next season, but considering the big personalities now involved it looks increasingly unlikely that it will proceed with Sheen in the cast.
The trickle down losses of "Men" being canceled for the season for those who work on the show comes to more than $25 million for the rest of this season and hundreds of millions if the comedy ceases to exist next year.
Hundreds of freelance workers; the camera operators, set decorators, electricians and craft services crew make their living off the show every week. Entertainment Weekly estimated earlier this month that the bill for the crew per episode is between $300,000 and $400,000.
"Men" workers have been furious in the past when Sheen's bad behavior forced the show to go dark and their salaries to dry up. Last month, the actor offered to pay one third of the workers' salaries for time he spent in rehab.
He has made no such offer this time around and the crew has been lashing out.
"Is Charlie going to pay my lost salary now?" one staffer complained to E!.  "That 'turd' can pay my mortgage, and he should, it's not right."
The show employs a roster of actors in supporting roles who make between $10,000 and $100,000 per episode.
Less easy to sympathize with are the losses for the one (and a half) major cast members. Sheen's co-star Jon Cryer makes a reported $550,000 per episode. Teenager Angus T. Jones who makes up the half of the "Two and a Half Men" makes a reported $300,000 per episode, figures neither are likely to reap for other endeavors according to Hollywood casting agents.
Both Cryer and Jones likely have clauses in their contracts stipulating they will continue to be paid at least part of their salary if the show does not continue this season, but that money will still be coming out of the network's pocket. The supporting cast is not as well protected.
The losses trickle further up too.
The production company, Warner Brothers Television makes approximately $4 million in licensing fees for each episode of "Two and a Half Men," according to Brad Adgate, Senior Vice President of Research at Horizon Media, a media a services company, in addition to the millions it reaps from syndication fees.  According to the Hollywood Reporter, if the show shuts down permanently, producer Warner Brothers Television could lose up to $250 million in domestic syndication revenue.
CBS is preparing to pre-sell advertising for the fall season at the upfronts in May, when networks  wheel and deal with the advertisers. The network charges ad rates of approximately $200,000 per 30 second spot on "Two and a Half Men" (of which there are approximately 14 per show) and makes around $155 million in advertising from the program yearly Adgate told FOX411.
CBS will be able to continue to pull in advertising revenue from reruns for the remainder of this season, although Adgate says, at a much lower rate. If the show is cancelled altogether it will leave a major hole in revenue for the network for the 2011 Fall season.
"There's a lot of money in a hit show," Adgate told FOX411. "The network is shooting and casting for pilots every year but to have a show on air and be successful for eight seasons is an unlikely phenomenon not likely to be replicated easily."