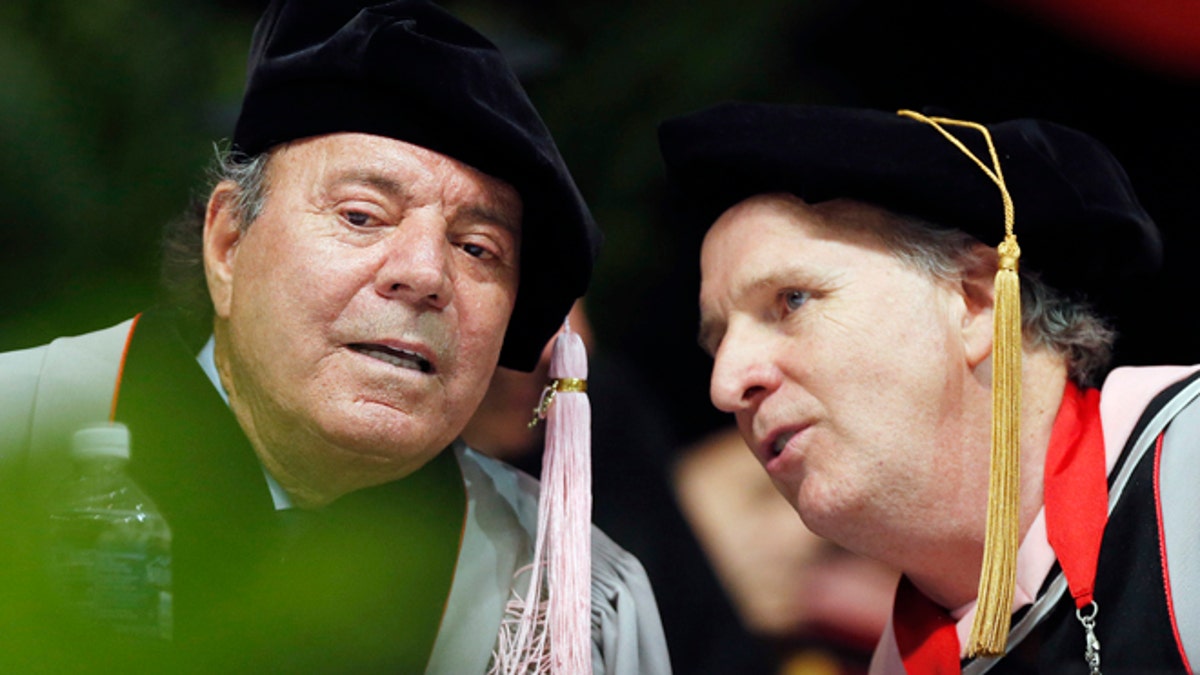 BOSTON (AP) – Julio Iglesias and three other prominent music industry figures have received honorary degrees from Boston's Berklee College of Music at its commencement.
Iglesias, who has recorded more than 80 albums in his career, was awarded an honorary doctorate of music on Saturday.
Sony Music Entertainment CEO Doug Morris, drummer Harvey Mason and Grammy Award-winning singer-songwriter and producer Dee Dee Bridgewater also received honorary doctorates.
Bridgewater gave the commencement address.
Berklee says Iglesias and the others were recognized for their achievements and influences in music and for their enduring contributions to American and international culture. On Friday night, the college held a private concert honoring them with music associated with their careers.
Past Berklee honorees include Duke Ellington, Aretha Franklin, Steven Tyler, Loretta Lynn, David Bowie, Willie Nelson and Placido Domingo.