'South Park' apologizes to Al Gore for not taking climate change seriously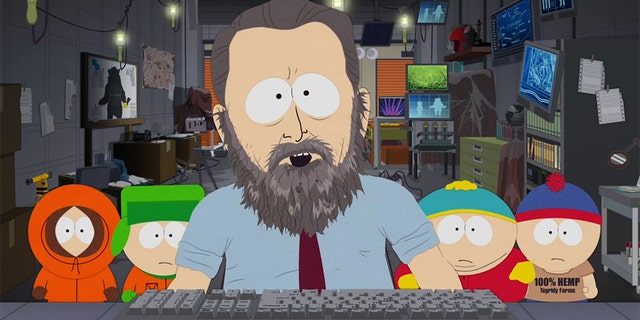 In a rare move, a recent episode of "South Park" apologized to former Vice President Al Gore for a 2006 episode that poked fun at the politician and his stance on climate change.
In the 2006 episode titled "ManBearPig," Gore arrives in South Park and warns the four main characters -- fourth graders Stan, Kyle, Kenny and Cartman -- that the creature ManBearPig was real and a threat. ManBearPig was meant to symbolize climate change. The boys dismissed the existence of the creature, suggesting climate change was not real.
'LAST MAN STANDING' SNEAK PEEK: MIKE BAXTER DOESN'T HAVE TO BE THE BUFFER TO VANESSA'S MOM IN
The episode debuted about a month before Gore's documentary "An Inconvenient Truth," which focused on the environment and climate. The film won the Academy Award for Best Documentary in 2007.
Despite skewering Gore in the 2006 episode, Matt Stone and Trey Parker, the creators of the comedy show, appeared to have a change of heart.
During Wednesday's episode titled "Time to Get Cereal," the four boys look for Gore for help after one of them witnesses an attack. Before he helps them, Gore asks them to apologize in the episode. The boys end up saying sorry.
HILARY DUFF REVEALS SHE DRANK HER PLACENTA IN SMOOTHIE FORM AFTER WELCOMING DAUGHTER
Gore, 70, continues to battle environmental issues and founded the non-profit advocacy group The Climate Reality Project in 2006. A sequel to his popular documentary, "An Inconvenient Sequel: Truth to Power," was released in 2017.