Source: Lindsay Lohan 'No Different' After Jail and Rehab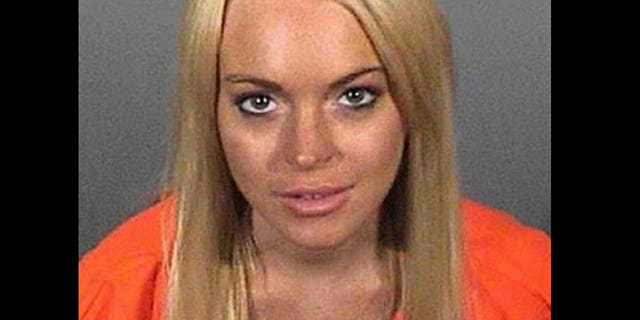 LOS ANGELES – After violating the terms of her 2007 DUI probation, Lindsay Lohan recently served 14 of her 90-day sentence behind bars at Lynwood County Detention Center (she was released early due to jail overcrowding), followed by almost a month of intense court-ordered rehab at UCLA medical center.
But even as she continues to undergo rigorous outpatient therapy, a source close to Lohan told Pop Tarts that the troubled actress really doesn't appear too different, and still seems to be sauntering around with the same nonchalant attitude towards life.
"Lindsay is back doing her thing, still hanging out with the same friends that told her she did nothing wrong and that there is nothing wrong with her and she believes it," said our source. "I wish I could say the whole jail experience had changed her, but I just don't see it."
A rep for Lohan did not respond for comment.
Meanwhile, the 24-year-old is featured on the cover of the current issue of "Vanity Fair" claiming to be a changed woman, telling the mag that her downward spiral was triggered by associating herself with a bad crowd.
"So many people around me would say they cared for the wrong reasons," she said. "A lot of people were pulling from me, taking from me and not giving. I had a lot of people that were there for me for, you know, the party."
However, Lohan's pals are concerned that she is still spending time with her former flame Samantha Ronson, as the relationship always seemed to ignite drama.
And speaking of drama, the celebrity DJ has been embroiled in quite a bit of controversy of her own this week as her bulldog killed a small Maltese in Los Angeles on Monday.
"There is absolutely nothing I can say that will alter one minute of today, nothing," Ronson tweeted to her 1.5 million followers. "I feel incredibly sad and wish I could offer more than condolences. Unfortunately there are no words to describe how sorry I am."
The Los Angeles County Department of Animal Care & Control is reportedly now focusing on Ronson as the center of a criminal investigation, which may end up costing her millions.
"Situations like these are very traumatic, especially when the owner of the slain dog was present and saw it all happen," Santa Monica-based criminal defense attorney Steve Cron told us. "The emotional scarring can prompt people to sue for millions."