Souce: Bravo cancels Kathy Griffin series but plans comedy specials for star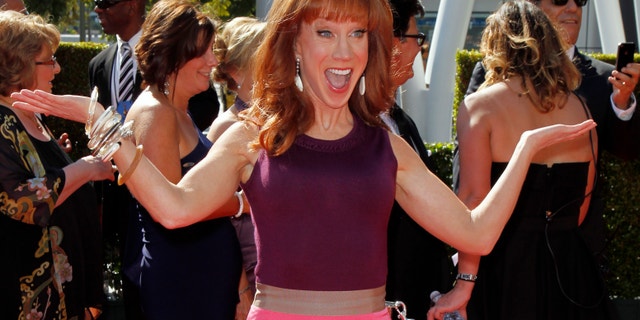 Bravo has canceled Kathy Griffin's late-night comedy series, "Kathy."

The 52-year-old funny lady reportedly announced that her show was not being renewed for a third season during a live stand-up performance in Cincinnati, Ohio. She later confirmed it on her Twitter account.

"Sad but tru. Appreciate your kind words, PH," she wrote along with a link to a Perez Hilton story about the cancelation.
But Griffin's run on Bravo isn't done for good. A source close to the series told FOX 411 the network is planning to film several comedy specials starring Griffin after the show wraps.

On "Kathy," Griffin interviewed a slew of celebs and discussed the news each week.

Griffin first made her debut on the network with her series "Kathy Griffin: My Life on the D-List." She won two Emmys for Outstanding Reality Program during the show's run.

A rep from Bravo declined to comment on the news.