Sorry, Gals: 'DWTS' 'hot' luge Hunk Chris Mazdzer's galpal is a wedding planner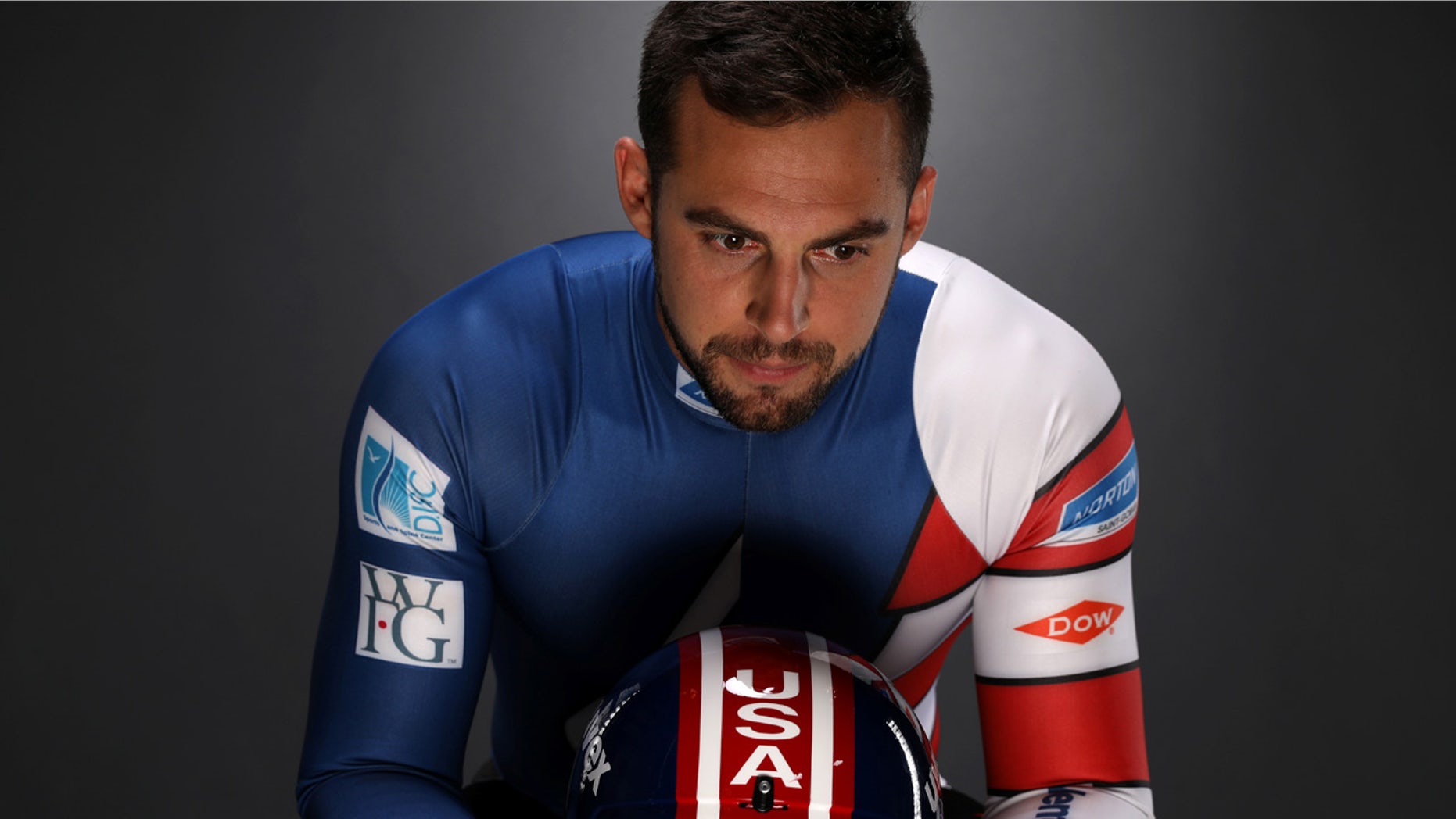 Female fans went wild after Chris Mazdzer recently won the first U.S. men's singles luge medal--a silver--at the Winter Olympics.
Now the "hot" charmer is appearing on "Dancing with the Stars: Athletes," but sorry, ladies, he has a serious girlfriend. And she happens to be a wedding planner, Mazdzer told Fox News after the Monday night premiere.
The luger, who turned in a sexy salsa performance with pro partner Witney Carson, earning a score of 21 and tying for third place, said after the show that Mara Marian "is a wedding and event planner. She just won best of state in Utah for weddings and in another category, 'events,' so she crushes it in Utah. She runs a business in Salt Lake City.
It's a good thing she runs it so she can take Mondays off so she can get here," he said of Marian cheering him on at Monday's live "DWTS" taping.
When asked if Marian might plan their own wedding one day, Mazdzer, 29, commented, "Honestly, wedding planners, they're like, 'We're done planning weddings,'" -- when it comes to themselves!
But it sounds like dating couple Mazdzer and Marian might not be walking down the aisle any time soon due to his busy schedule.
"There's so many challenges with being on the road, always being away, so to be able to have her here, she is so supportive in everything I do. She gave me the best pep talk before the second day of the Olympics. Getting that beforehand, it's so nice having family, a girlfriend, having friends here," he told reporters.
When asked about his sudden fame, Mazdzer told Fox News, "Out of the Olympics, it was pretty wild. I come from this really small sport of luge that's really not well known, and after doing it for 21 years, you're not really not getting noticed but you love working hard. That's what it's all about.
"And coming out [of it] and gaining like 50,000 Instagram followers, I was like, what just happened? It's been fun. The Olympic medal has given me a lot of opportunities to do a lot of good and I'm so fortunate."
Mazdzer said of being asked to compete on "DWTS," "It took my mom to phone calls to actually believe me. [Producers] called two days after my race….'mom, I'm going to be doing the show.' She didn't believe me. Second call, 'Mom, I'm serious'-- and she freaked out."