Sophia Bush disappointed in Obama, scared of GOP field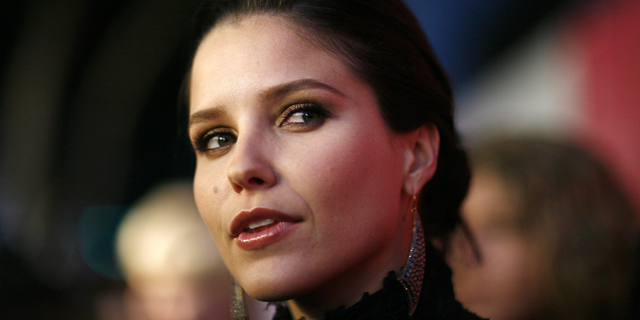 "One Tree Hill" star Sophia Bush has long been involved in political issues, including touring college campuses to encourage young people to vote to making appearances in Texas in support of the 2008 Obama campaign.
Apparently Bush even contemplated a career in politics herself, until coming to the conclusion she couldn't make much of a difference.
"I certainly have thought about it (moving into politics) but the more that I know of politics, the more it makes me realize that being a politician is largely useless," Bush told FOX411's Pop Tarts column at InStyle's Forevermark Diamond Preview at the Beverly Hills Hotel. "I would much prefer to at some point, to advise a fund and make change, rather than have to sit in a room listening to bureaucratic bull***t and try to cut through red tape and really not get anything done. I'm not interested in living the life that I think our president has been living… I'm really disillusioned by the whole political sphere at this point, and I'd really rather focus on the non-profits base and do work there."
Bush said she has been disappointed with Obama's time in Office, but she doesn't necessarily blame the candidate she campaigned for so passionately.
"I saw a lot of attempt at change. There are certainly some things that have let me down but again, I just feel like we've watched a man be broken," she continued. "I think that it should be a big wake up call to everyone. When our president is supposed to barter our health care as individuals for the rights for oil companies, what are we talking about? Where do we live? That's not the way I want things to go, I know that."
Bush said that she's "scared" also by the current GOP primaries, and is prepared leave the confines of U.S. borders if necessary.
"I will not vote for a candidate who thinks you can 'pray away the gay,' I will not vote for a candidate who thinks that he has more rights to my uterus than I do, I will not vote for a candidate who thinks that it's okay to dump toxic waste in the ocean," she added. "I'm afraid for our country that people like this (current Republican candidates) could even be thought of as the president. I live in a country where I believe all men are created equal, not just wealthy white guys. I believe all men, all women, regardless of race, gender, socioeconomic background, you deserve the same rights. If that's not where our country is going, then I'll leave. I don't need to live here. I'm out! I'll go to Canada, peace! See you later."
Deidre Behar contributed to this report.