Sofia Vergara reportedly embarrassed by ex-boyfriend Nick Loeb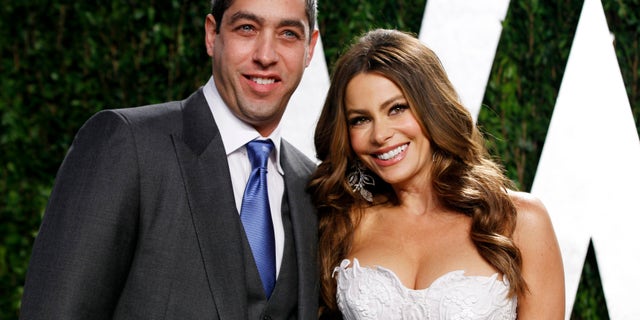 Sofia Vergara announced the end of her two-year engagement to Nick Loeb last week citing conflicting schedules as the main reason for their split. But according to Us weekly that not's exactly true. Entrepreneur, Loeb, 38 was shameless in promoting his product called Onion Crunch, a battered fried onion condiment which embarrassed Vergara.
He has bragged of bringing his product to the Emmys, Golden Globes and SAG Awards. Loeb even brought Onion Crunch with him to the White House when the "Modern Family" cast went to meet the President. Vergara forced him to take it back to the car but he admitted to sneaking a couple of little packets and giving them to the executive chef.
The last straw may have been when he pressured Vergara, 41, to get him a part in her new movie, "Don't Mess With Texas," a comedy that co-stars Reese Witherspoon.
"He desperately wanted her to use her star power to launch his acting career," the source told Us, explaining that Loeb even went ahead and auditioned for a part anyway without her approval. "He made her look like a fool."