Sofia Vergara Enthralls in Cleavage-Bearing Vanity Fair Cover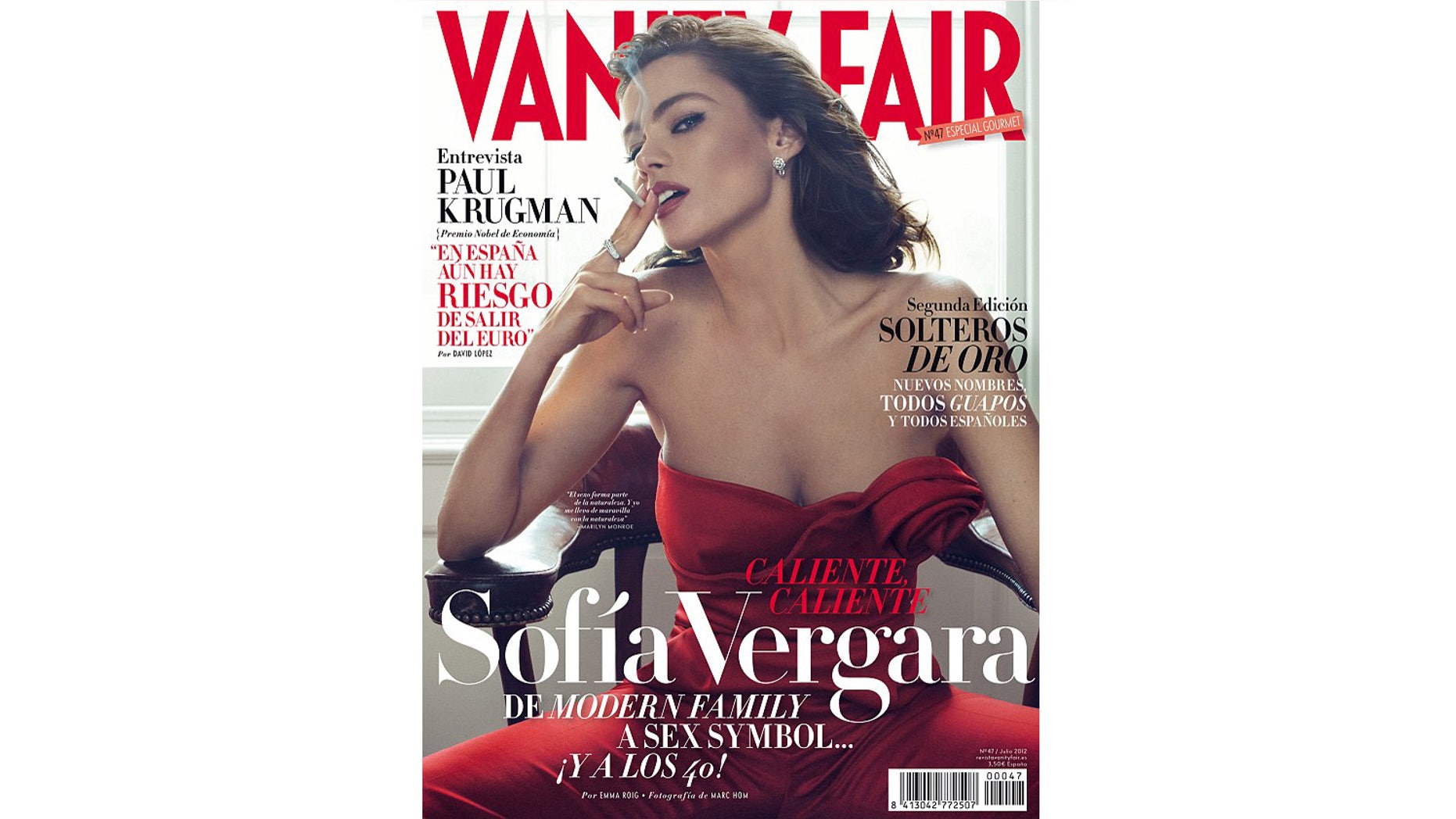 We've come to love her for her heavy Latino accent on "Modern Family," but the scrumptious Sofía Vergara once worked a British accent with hopes of breaking into the film industry.
Posing in a crimson dress and holding up a cigarette, Vergara turns up the heat in the in the July issue of Spain's Vanity Fair magazine, which also interviewed her on her humble beginnings trying to break into Hollywood.
Vergara also donned a fitted black gown, which clings to every inch of her curves. With bold red lips and smoky eyes, the actress could kill with just one sexy stare.
The magazine released a sneak peek video of Vergara's photo shoot, where the star's sensuous poses and playboy –esque attire is incendiary.
Vergara, 39, is seen working hard posing in multiple jaw-dropping ensembles, showing off her… um, Colombian assets.
The actress also tells the magazine about her love for reading and shopping in New York City. She even opens up about much younger celebrities who are after her.
"I tell them: 'my son is older than you.' That gets them to stop," said Vergara.
It has been a whirlwind of a month for Vergara, whose on-again-off-again boyfriend, businessman Nick Loeb, was allegedly caught partying hard with prostitutes.
Loeb, who was mulling a U.S. Senate bid for almost a year, says the rumors are simply not true.
"My first priority is to protect the people I love, and I hope they are not impacted by these lies and irresponsible reports," Loeb told the New York Post.
"I am mortified that false illicit behavior has been attributed to me," he added. "It's hurtful and unfair."
The gossip comes just days after Vergara and Loeb reconciled—after a brief breakup due to repeated arguments.
The New York Post says Loeb, who is the grandson one of the Lehman Brothers, is mulling taking legal action against the tabloid for spreading false rumors.