Soap Operas 'All My Children,' 'One Life to Live' Canceled After Decades on Air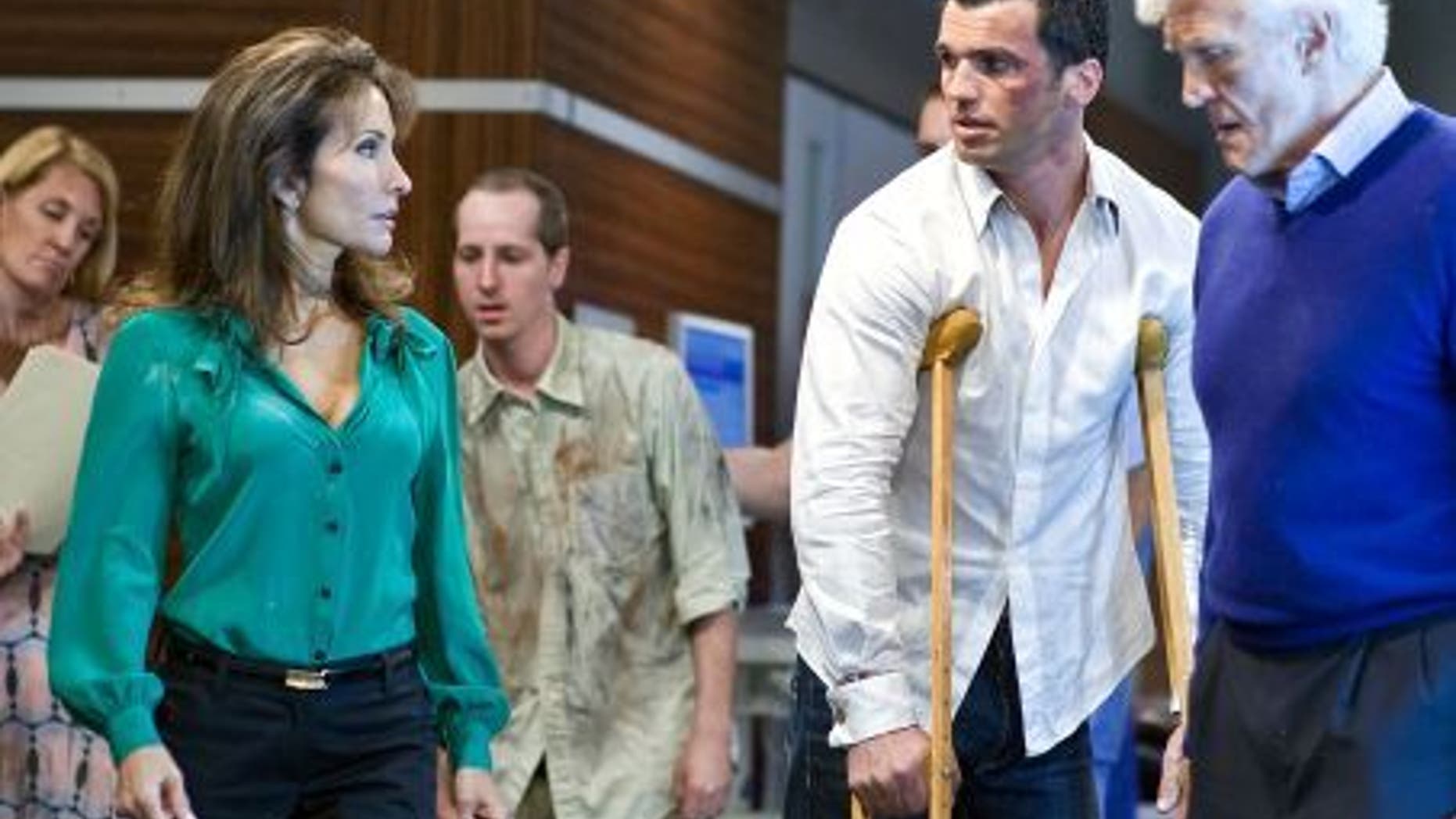 Legendary soap operas "One Life to Live" and "All My Children" have announced air dates for their final episodes.
"One Life to Live" will air its final episode in January of 2012 while "All My Children's" will come in September of 2011, KABC reports.
On Thursday, ABC announced two new additions to daytime programming, which will most likely serve as replacements for the canceled programs.
"ABC is evolving the face of daytime television with the launch of two new shows, 'The Chew,' which will premiere in September 2011, and 'The Revolution' (working title), which will premiere in January 2012," ABC said in a statement to FOX411. "These new shows expand ABC Daytime's focus to include more programming that is informative and authentic and centers on transformation, food and lifestyle – cornerstones of programming that resonate with daytime viewers as evidenced by the success of 'The View'."
The news comes after a serious decline in ratings for soap operas in general. In 1970, there were 19 soaps on air. By 2000, there were just ten left. Today, six, including "All My Children" and "One Life to Live," remain.
On the air for 41 years, it was widely speculated that "All My Children" would be the first to go, with Deadline.com reporting last month that ratings had reached an all-time low.
Last month, an "AMC" writer told FOX411 "Everyone always says the writing is on the wall for soap operas to shut down, but this time the writing is in capital letters. We all hope we can get jobs in reality television."
"I see the soap disappearing from the airwaves.  It will become a thing of the past like dialed phones and radio serial dramas," Jeff Danis, President of DPN Talent Agency in Beverly Hills told Fox 411. "Because of all the amazing new series programming that is available to the viewer, it just can't compete."
"All My Children" has been on air since 1970 and was once one of the most recorded shows on television and frequently took the number one slot in daytime. The show finished last among the six soaps the week of March 7, and brought in only 463,000 viewers in the key female 18 - 49 demographic.
"All My Children" may be finishing last, but times have become increasingly difficult for the entire genre, which got its start as dramatic serials for women sponsored by soap companies on the radio, to survive in today's fragmented media landscape.
In the 1990s, the genre began to crumble with the ratings firestorm of the O.J. Simpson trial. The trial turned viewers away from the make-believe drama of soap operas to the real-life story that unfolded before their eyes. Unfortunately for daytime actors, they never went back.
Today, the soaps face a perfect storm of destructive forces.
There are more working woman than ever before. The ones who are staying home—young stay-at-home moms—are more likely than in years past to watch shows with their children. Soap ratings have also dropped due to competition from cable. And the number of original shows shown at all during daytime have dropped because of competition from syndication.
"The median age is rising and number of viewers are dropping.  Slowly but surely the number of soap operas has been dropping even such enduring ones like 'Guiding Light' and 'As the World Turns'—By the end of the decade in 2020 it could be at conceivable that there will be not one soap opera on network TV," says television analyst Brad Adgate of Horizon Media.
- Jo Piazza and NewsCore contributed to this report.