Slippery when dry? New Wrangler jeans come moisturized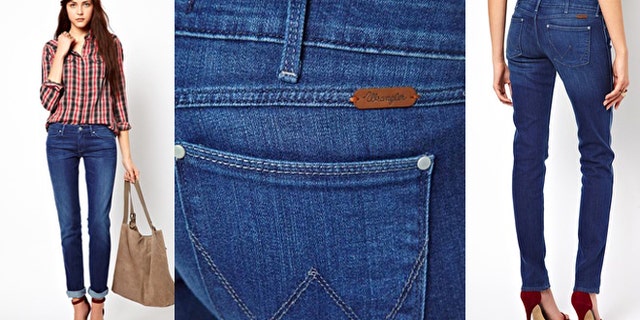 Legs getting a little dry this winter? Don't rub old fashioned lotion on them, instead slip on your newfangled Wrangler Spa Denim jeans.
That's what the denim giant is hoping women around the world will be thinking as they introduce their a line of blue jeans that infuses its fabric with an assortment of skin-care ingredients.
Customers will get to choose among three moisturizers: Aloe Vera, Olive Extract and Smooth Legs.
The jean's spokesmodel, Mick Jagger's daughter Lizzie, waxed poetic on their properties in an online ad.
"They definitely feel cooler than regular jeans. After a day wearing them, my legs feel great. They come out feeling more silky than usual," she said.
The jeans are expensive, retailing for $150 through the online store ASOS. But just think of how much you'll save on Jergens!