'Sister Wives' stars Robyn and Kody Brown welcomes baby girl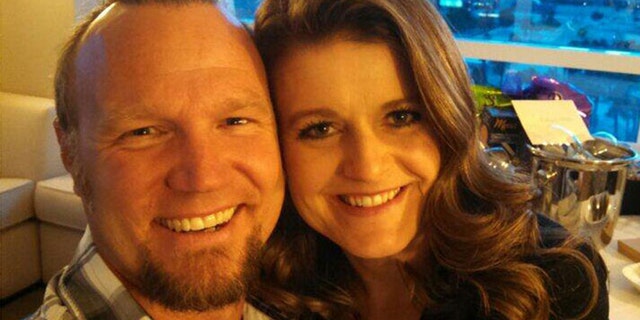 "Sister Wives" stars Robyn Brown and her husband, Kody Brown, welcomed the newest addition to their family on Sunday!
The family has yet to choose a name for their baby girl, who was born at 10:10 p.m. in the family's Las Vegas home weighing 9 pounds, 9 ounces, and coming in at 21.5 inches, according to TLC.
PHOTOS: Stars Share Pics of Their Cute Kids
Kody and his four wives -- Robyn, 37, Christine, 43, Meri, 44, and Janelle, 46 -- are the subject of the TLC reality series "Sister Wives," which documents their lives and the challenges they face as a polygamous family. With the addition of this new baby girl, Kody is father to 18 children.
On Friday, Robyn took to Twitter to share that she had missed her due date, writing, "Hmmmm....due date came and went. When is this little girl going to come?"
Two days later, the reality star shared her excitement for the birth of her baby girl, tweeting, "We are so blessed."
WATCH:'Sister Wives' Divorce: Family Has Been 'Legally Restructured'
Her new baby daughter is Robyn's fifth child and her second with Kody after their 4-year-old son Solomon. Robyn's three older children -- 15-year-old son Dayton, 13-year-old daughter Aurora and 10-year-old daughter Breanna -- are from a previous relationship, and were officially adopted by Kody in June.
Congrats to the happy family on their new, adorable bundle of joy.
WATCH: 'Sister Wives' Stars Kody and Robyn Brown Reveal They're Expecting a Baby Girl!