Shirley MacLaine, Jack Black team up in dark comedy about Texas funeral director convicted of murder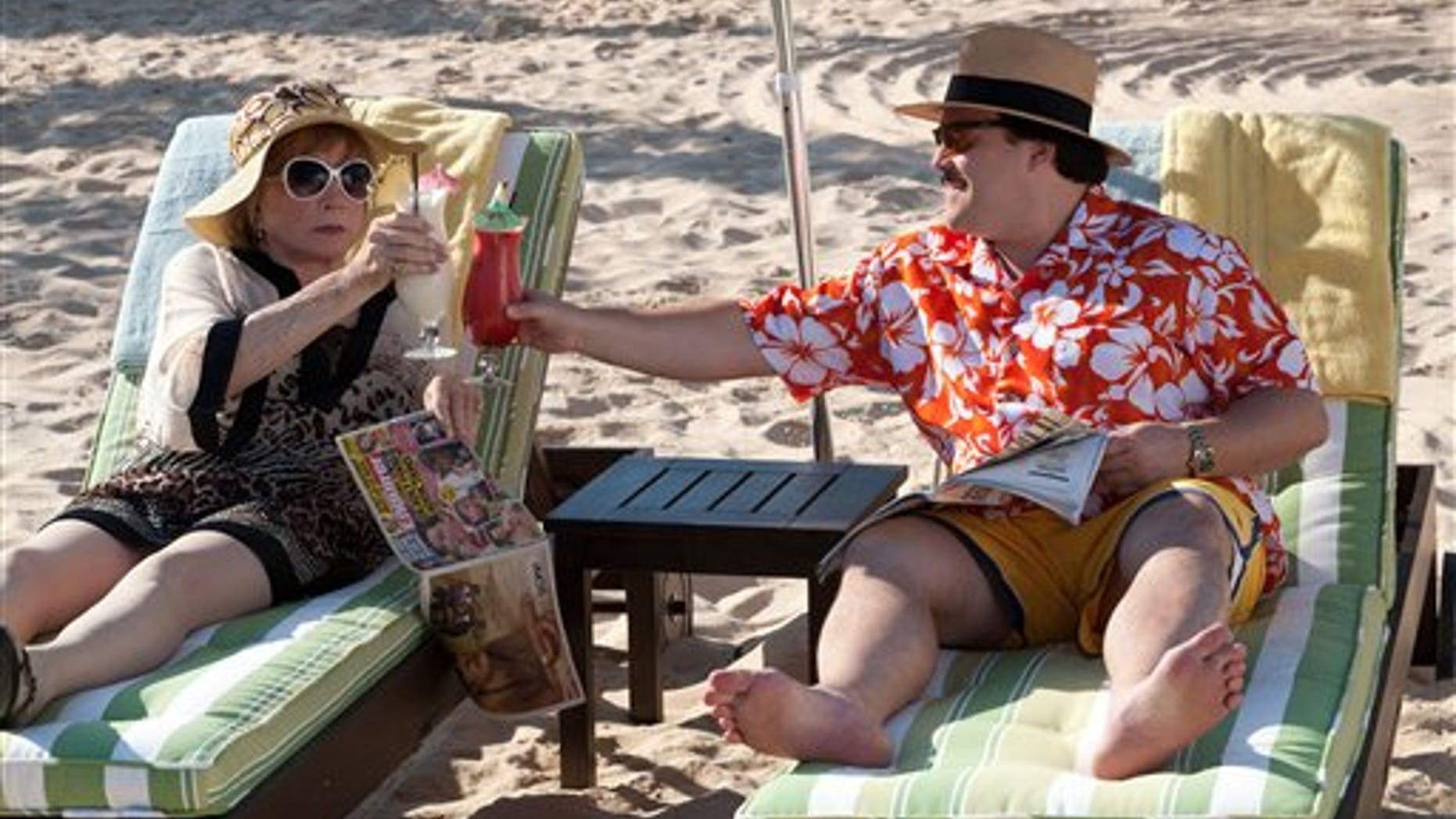 Hollywood couldn't have thought up more bizarre murder plot if it tried.
Based on a true story, the upcoming Richard Linklater dark comedy "Bernie" tells the story of softly-spoken assistant funeral director Bernie Tiede (Jack Black) who was once the most beloved resident in the small rural town of Carthage, Texas. He taught Sunday school, sang in church choir, offered a helping hand to all the little old ladies in town, and was able to comfort those mourning the loss of a loved one like no other.
But everything goes south after he befriends the wealthy yet community-loathed widow Marjorie Nugent (Shirley MacLaine). While he accompanies her on trips around the world and manages her finances and other details of her life, she develops a domineering hold over him – a hold so powerful that it drives this "peachy and sweet" man over the edge.
"I loved it because it was a social commentary on certain aspects of Texas towns. When they don't want to believe something, they don't. Even when he murdered [my character], and admitted he murdered me, they all still thought he was so adorable that he couldn't possibly have done it," MacLaine told FOX411's Pop Tarts column of the film, which clearly parodies clichés of the small-town Texan mentality. "I loved that examination of what makes people only believe what they want to believe."
Linklater, who grew up in a tiny East Texas town himself, hopes that "Bernie" captures "all the hilarity, friendliness, eccentricity and absolute strangeness of small-town Texas life." He even hired numerous Carthage residents who knew both Bernie and Mrs. Nugent to play minor roles or act as extras in the movie.
And while Ms. Nugent's incessant chewing of food dozens of times before swallowing irritates Bernie to the borderline of insanity, in real life, Black shared with us his real-life pet peeve.
"I'm a daydreamer and sometimes I will go off into another world where I like to think I am doing important work, but then someone will say something to me and I won't hear them so they'll wave their hand in front of my eyes and 'snap' me out of it," he said.  "That makes me want to kill them."
However, the pair might not be quite done with this oddball killing crime just yet.
"If this movie is a hit, we have been talking about doing a limited run of it on stage... (Jack) is a wonderful musical comedy performer," MacLaine enthused with a smile, as Black added that it would most definitely have to be a musical.
The real Bernie Tiede, a convicted murderer, is currently serving his life sentence at the Telford unit of the Texas prison system, eligible for parole in 2027. He is yet to see the film centered on his life, but we're told a prison screening isn't out of the question.
"Bernie" is slated to hit theaters April 27