Sheryl Crow's breast cancer battle inspired her to 'redefine and refine my life'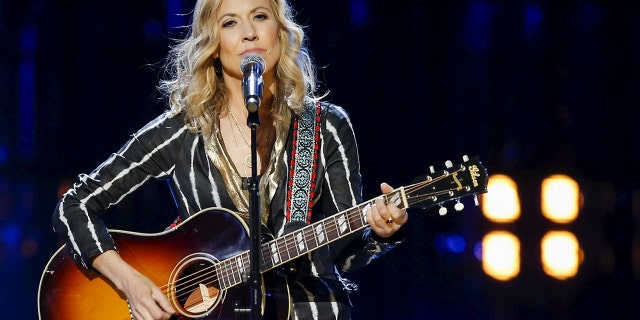 Sheryl Crow opened up about her battle with breast cancer and how it caused her to re-focus her life.
"After I found out I had breast cancer, it made me redefine and refine my life. I want to encourage everybody to quiet your brain, even if it is just for five minutes a day, so that you are able to tap into the divine and what is for you," Crow told ESPN's Cari Champion.
"As women, we are so good at taking care of everybody that we put ourselves at the bottom. I learned how to say 'no.' I started listening to myself and prioritizing," the 55-year-old explained.
The mother of two sons also revealed that she "doesn't love aging" because she feels young at heart.
"I don't like watching myself, and part of it is because I don't love aging. I still feel super young and as excited and on fire about music and life as I ever have," she shared. "I feel more connected to who I am than I ever have in life. If compassion isn't the basis of everything you do in your life, then you're short-changing yourself and others."
The "Soak Up the Sun" singer also honored the late Tom Petty by dedicating her song "If It Makes You Happy" to the legendary rocker at the espnW Women + Sports Summit on Monday.