Shakira's Father Denies Hinting at Possible Pregnancy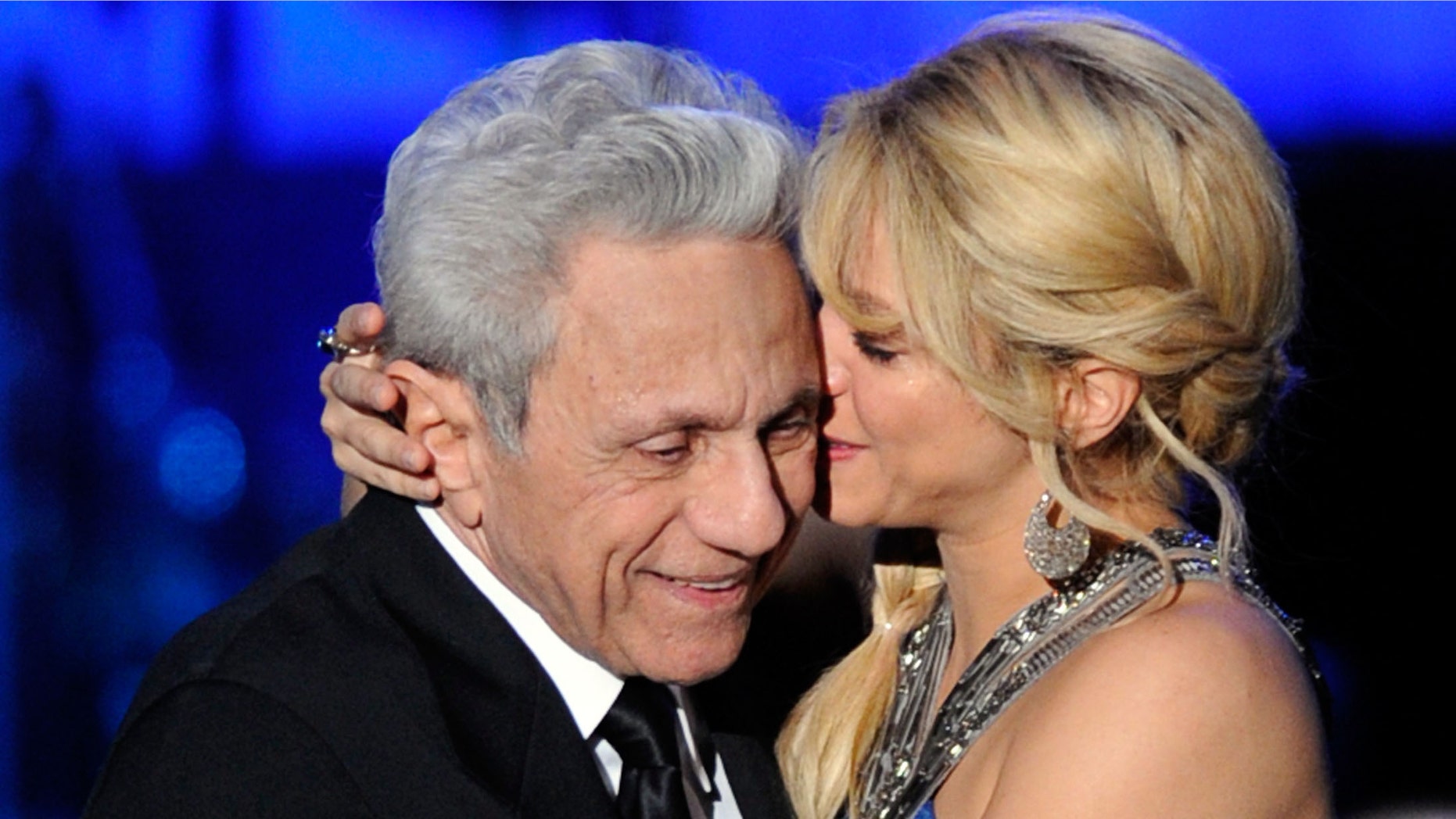 Shakira's daddy may have put his foot in his mouth.
Despite reports Friday, that the Colombian hip shaker's father hinted at Shakira being preggers with Gerard Piqué's baby, the star's father is taking it all back.
According to the daily La Prensa  in Honduras, Mebarak didn't deny the speculation that his daughter is pregnant, when pressed about the swirling rumors.
"Hopefully the news will be made official soon," Mebarak told La Prensa.But now Mebarak is taking it all back.
Spanish daily hola.com is reporting that Shakira's dad claims the press misconstrued his words.
"I've heard in the press that certain outlets claim I confirmed the alleged pregnancy of my daughter," Mebarak told the website. "That is completely false. I want to reiterate… I have not confirmed it."
The rumors began earlier this month when Mexican entertainment gossip site TV Notas  reported that not only is the "Rabiosa" singer allegedly preggers, but also that she and Piqué have already bought a mansion in Barcelona to get settled with their newborn.
The publication added that as of now Shakira is supposedly two months pregnant and that her baby is due by the end of 2012.
To this rumor, the Colombian superstar's social media manager Xavier Menós said via his Twitter account that Shakira "is pregnant with new songs that are INCREDIBLE!" denying that the singer is expecting.
According to entertainment mag People en Español,  Menós also said on his Twitter account that news about Shakira being preggers is "another false rumor" and that she is "is very happy" at the moment with all the new songs she is getting ready to debut.
But, allegations were once again raised by Colombian magazine Gente, which claimed that Shakira is in fact six-months pregnant but is waiting "a prudent amount of time" to tell the world she is expecting.
The publication cites "a highly reliable source" and adding to the rumors spread over the past few weeks by various media outlets.
Shakira's publicist told news organization Efe that on behalf of Shakira's team they have no intentions "to make an official announcement in that regard."
Gente claims that Shakira's baby bump "was all planned" because motherhood is a priority for the 35-year-old artist, who doesn't want to wait much longer to have a child.
TV Notas added that allegedly Shakira is trying to hide her pregnancy because she could be suffering from toxoplasmosis, whose presence during pregnancy can have negative effects on the forming of the fetus.