Is Shakira Pregnant with Gerard Pique's Baby?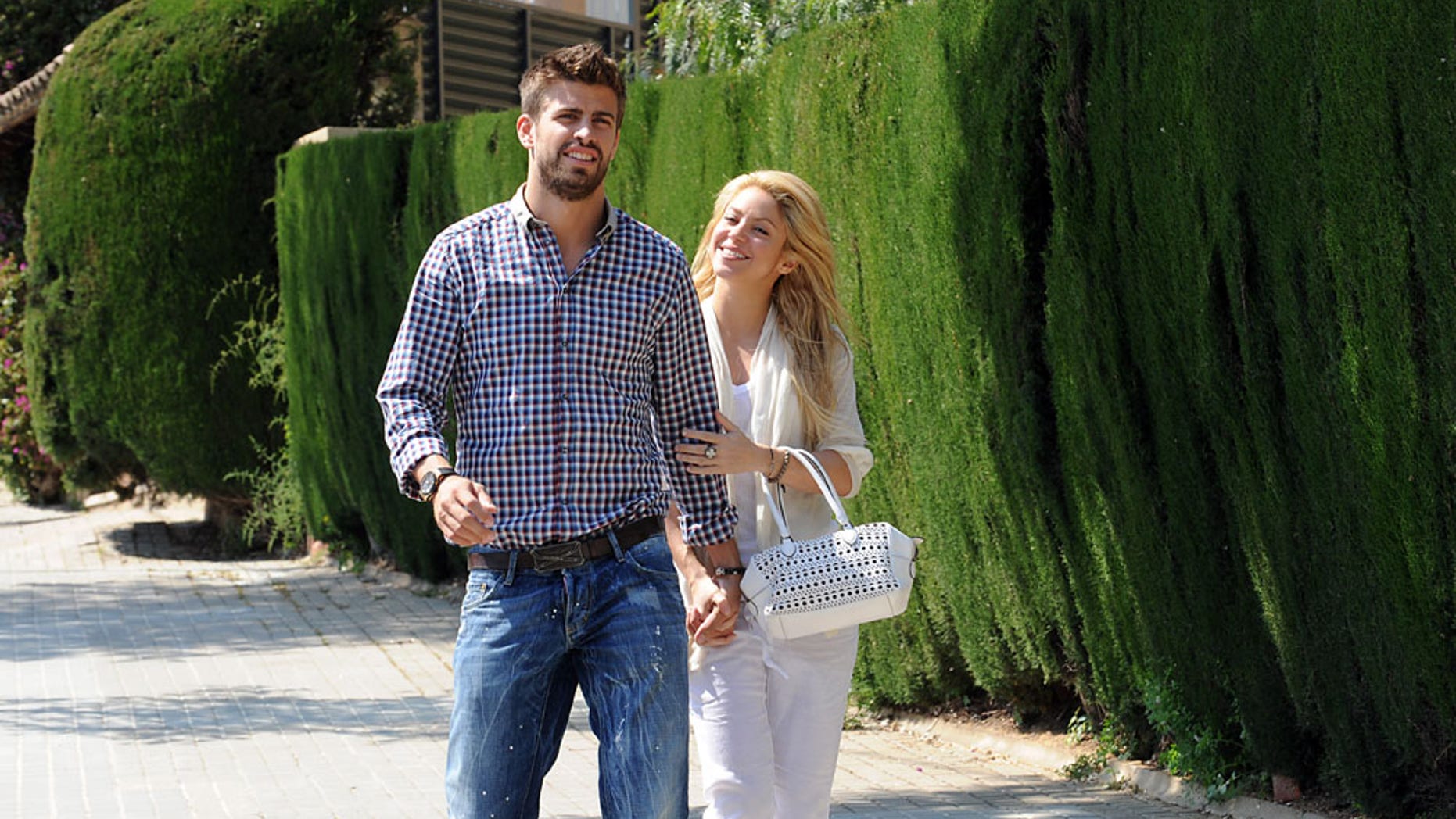 Is Shakira going to be a mommy?
This is the latest rumor making its way in cyberspace about the Colombian stunner and her soccer star boyfriend Gerard Piqué.
Mexican entertainment gossip site TV Notas is reporting that not only is the "Rabiosa" singer allegedly preggers, but also that she and Piqué have already bought a mansion in Barcelona to get settled with their newborn.
The publication adds that as of now Shakira is supposedly two months pregnant and that her baby is due by the end of 2012.
Just a few weeks back another rumor spread online like wildfire about Shakira allegedly posing nude for Playboy.
Despite many fans, who eagerly wished the rumor to be true, Shakira took to Twitter to deny the speculation.
"Absolutely untrue," Shakira posted on her Twitter account about posing for the naughty magazine.
"But get used to it guys," she added. "u know that every week they make up something new ;)"
Shakira and Piqué began dating a few months after collaborating on the filming of the music video for her South Africa World Cup theme song "Waka Waka" (This Time for Africa).
Soon after, there were reports that the two were an item, despite the fact that each had a significant other at the time.
Rumors that the two had split spread online in October, but Shakira's team denied the allegations.
Rodrigo Beltrán, Shakira's press manager in Colombia, said the rumor about the breakup is "completely false."