Shakira Explains Racy Video With Rihanna: My Man Won't Let Me Appear With Men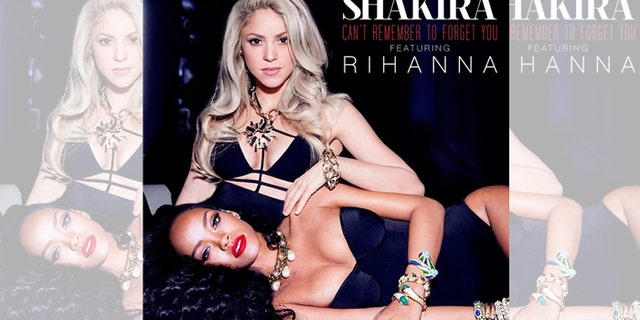 Shakira sure knows how to be witty.
In responding to the backlash over her highly sexual music video with Rihanna, the Colombian blonde said she did not expect such an uproar over the Internet and gave a clever yet simple explanation:
"Since (Pique, her boyfriend) does not let me do videos with men, I have to make them with women," she said during the inauguration of a new school by her foundation "Pies Descalzos" in Cartagena, Colombia.
"I didn't expect the number of visits to the video which reflects good choreography, an idea between two colleagues that was made with great joy, with lots of fun," she added, according to EFE.
But not everyone was so cool about the video. Among them Marco Fidel Ramirez, a conservative councilman from Bogotá, who sought a petition to prohibit the music video from being shown claiming it to be promoting lesbianism, tweeting it was "simply disgusting."
"In a country like ours where there are so many needs – a health system that needs to be improved, an education system that needs to be expanded, employment that needs to be generated – for a councilman to use his voice and his time to talk about a video by an artist like me means we're not doing too well councilman-wise, right?" Shakira said.
The singer also recently released a Spanish version to the song – this time without Rihanna – along with a new single, "Empire," that will be part of her upcoming self-titled album out in March.
In Colombia, Shakira – who took her son Milan to get her Colombian passport – was also asked about the political turmoil in Venezuela, which she described as a "delicate situation."
"I only hope that peace returns quickly because nothing justifies violence and I want to send all my love to the Venezuelan people," she said.
Follow us on twitter.com/foxnewslatino
Like us at facebook.com/foxnewslatino