'Sesame Street' to debut new Latina character, Nina, in HBO neighborhood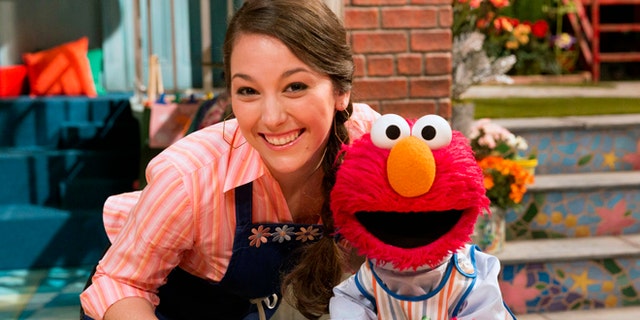 NEW YORK – "Sesame Street" is setting off for its 46th season of making kids "smarter, stronger, kinder" at its new HBO address — and with a new Latina in the cast, Suki Lopez, as Nina.
The five-season deal with HBO, which provides the program with what its producers have called "critical funding," will make the show available on several platforms – including HBO on Demand, which will offer it dubbed to Spanish.
It will premiere on Saturday at 9 a.m. EST with two new half-hours.
This new "Street," now on a half-hour format, represents the "boldest" changes in the program's history, according to Sesame Workshop.
Based on the first two episodes available for preview, those changes go beyond the added media outlet and scaled-down length. The show, perhaps more beautifully produced than ever, is now efficiently packaged in a single theme per episode, rather than the magazine format of its past.
One of this week's shows addresses "Exploration" (including a sequence with actor Alan Cumming as Mucko Polo, a "grouch explorer" who leads Elmo and fellow Muppets on escapades using their five senses to track down yucky things).
The other episode's theme is "Bedtime," as Elmo and Abby Cadabby get help in adopting a calm-down bedtime routine from a new human character played by Lopez.
Lopez comes in after Sonia Manzano, the legendary Maria, announced her retirement last year.
Expected elements remain Elmo's Letter of the Day ("B'' is for Bedtime) and the Count saluting his Number of the Day.
Cookie Monster has a brand-new feature, "Smart Cookies," where he and a team of crime-fighting cookie friends thwart the efforts of the villainous Crumb.
As always, star turns are part of "Street" life. Besides "The Good Wife's" Cumming, bold-face names include Sara Bareilles, Ne-Yo, Tracee Ellis Ross and Gina Rodriguez.
But the biggest star, by far, remains Elmo, who headlines most of the segments and, joined by legions of his fellow Muppets, dominates to the near-exclusion of any human "Sesame" inhabitants. And even moving beyond the physicality of puppets, the episodes make generous use of digital imagery in a seamless abstract integration.
Bottom line: The easygoing pace in the neighborhood of old seems to have fallen prey to a newly revved-up virtual world. A dazzling new opening is set (for the first time) on Sesame Street itself, but in the action that follows, this precious urban retreat is more a state of mind than on-screen real estate.
Even so, it's hard not to get caught up in the lively, trippy antics of this newly Street-wise show, such as when Elmo performs a musical tribute to guacamole alongside a singing, dancing nose.
And grown-ups sneaking a peek with their kids can still learn from the show they grew up with. By now, have you maybe forgotten what a rhombus is? This week's "Sesame Street" will school you. If you have HBO.
Based on reporting by the Associated Press.
Like us on Facebook
Follow us on Twitter & Instagram