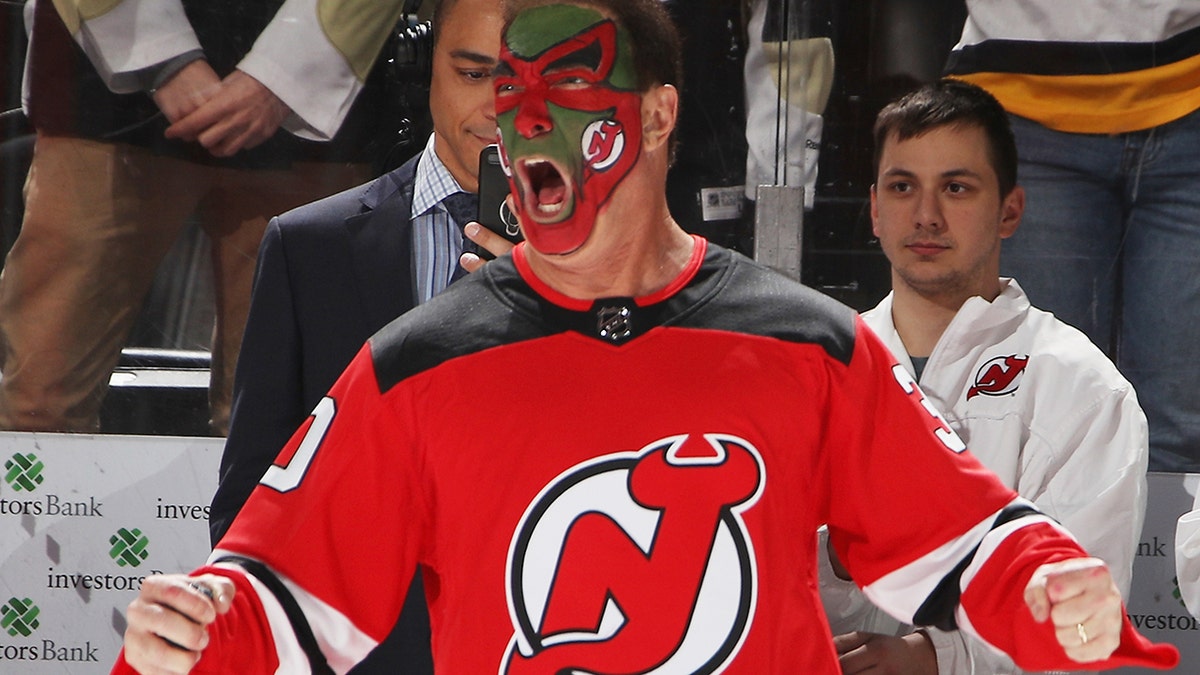 Anyone nostalgic for the 1990s might have enjoyed being at Tuesday night's New Jersey Devils hockey game, where the guest of honor was "Seinfeld" actor Patrick Warburton.
Many fans attending the NHL game received a bobblehead of David Puddy, the character that Warburton played on multiple episodes of the hit television comedy series, which ran 1989-1998.
'SEINFELD' IS THE LATEST TV CLASSIC TO OFFEND MILLENNIALS OVER JOKES ABOUT 'SOUP NAZI,' SAME-SEX RELATIONSHIPS
Puddy was the sometimes boyfriend of Elaine Benes (Julia Louis-Dreyfus) and in a famous episode called "The Face Painter" (Season 6), Puddy's love for the Devils was on full display.
It was that episode that New Jersey native Warburton, 54, conjured with Tuesday's live appearance at the Prudential Center in Newark, where the Devils hosted the Pittsburgh Penguins.
Warburton appeared in Devils face paint and a Devils jersey for the pre-game puck-drop ceremony, then removed his jersey to reveal a large red "D" painted on his chest – just as he did on "Seinfeld." (The actor has also appeared in more than 50 films and more than 50 other TV series.)
CLICK HERE TO GET THE FOX NEWS APP
Unfortunately for the home fans, the fun didn't continue throughout the night. The struggling Devils lost to Pittsburgh, 4-3.