Sarah Michelle Gellar tries on her dress from 1999 Emmys: 'Excited it still fits'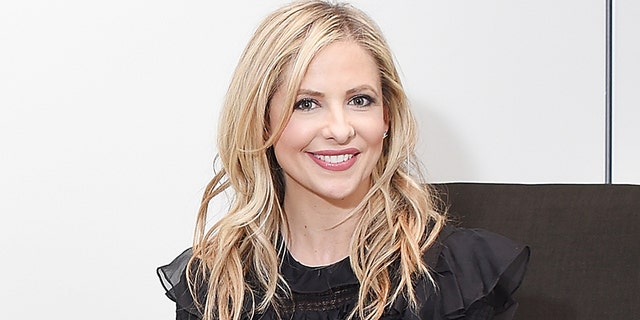 Sarah Michelle Gellar still looks just as good as she did in 1999.
The "Buffy the Vampire Slayer" star may not have hit the red carpet for Monday night's Emmy Awards, but she certainly dressed the part in a blue gown she wore to the awards show nearly 20 years ago.
Two decades (and two children with husband Freddie Prinze, Jr.) later, it still fits.
"Emmy ready…. on my couch (but excited it still fits)," Gellar, 41, captioned an Instagram video of herself modeling the Vera Wang gown then and now.
In the clip — filmed by Gellar's 9-year-old daughter Charlotte — the actress holds one of her two Emmy awards (for her role in "All My Children") while wearing Ugg slippers.
Apparently the gown is one of a few vintage pieces from Gellar's closet that she could still wear today.
Replying to a fan who said their mother-in-law tries on their wedding dress every year, Gellar wrote, "hmmm I doubt I could zip my wedding dress lol (although that wasn't AS long ago)."
This article originally appeared on Page Six.