Ryan Seacrest interviews big stars at the Oscars despite sexual misconduct allegations
As celebrities began arriving at the Dolby Theater for the 90th Annual Academy Awards, many were wondering whether or not the sexual harassment accusations against E!'s Ryan Seacrest would impact his evening as red carpet host for the network. But once the big pre-show began, huge star after huge star chose to ignore the charges leveled against Seacrest, and lined up to speak to the embattled Hollywood heavyweight.
Nominees Allison Janney and Christopher Plummer stopped by Seacrest's spot on the carpet early-on in the night and chatted with the host about being nominated.
Later on, Richard Jenkins, who was wearing a Time's Up pin, spoke to Seacrest. The pin is meant to show support for the movement that aims to put a stop to the mistreatment of women. "Empire" star Taraji P. Henson even tickled Seacrest's chin and told him she'd see him in New York.
Seacrest, 43, a long-time host for E!, which is owned by NBCUniversal, has in recent months been facing accusations of sexual misconduct from his former stylist — all of which he's denied. Suzie Hardy told Variety she was fired in 2013 after she made graphic complaints of harassment against Seacrest to E's human resources department. Hardy accused the E! and ABC star of grinding his erect penis against her while he was only wearing underwear, groping her vagina and slapping her so hard on her bottom that she suffered for hours from a large, visible welt.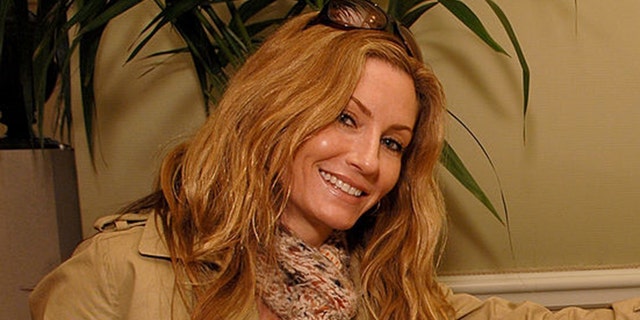 Despite the allegations, E! has stood by Seacrest, stating on Feb. 1 that an investigation found there was "insufficient evidence to support the claims" made against him.
Critics have slammed the network for letting the "Live with Kelly and Ryan" co-host continue his hosting duties Sunday in Hollywood as the #MeToo movement picks up steam.
On Sunday, Kelly Ripa stopped by Seacrest's post on the carpet to publicly wish him well.
"You're doing a great job," she reassured him.
Meanwhile, on ABC, the focus of the red carpet was the Time's Up movement.
Michael Strahan, who was hosting the red carpet pre-show for ABC, talked to Salma Hayek about deciding to speak out against disgraced producer Harvey Weinstein. Strahan also interviewed Vanity Fair's Krista Smith and asked her to explain Time's Up and detail the movement's goals.
The founder of the female empowerment and anti-sexual harassment campaign, Tarana Burke, told Variety she thought E! "really shouldn't send" Seacrest to Sunday night's big event, adding that "It will let us know where [the network] stands in terms of how respectful E! News is of this issue — and of women."
And despite E! execs saying they "completely trust our investigation" the network may be sheltering its biggest news host from any controversy on the carpet.
WHY STARS ARE WEARING ORANGE PINS AND RIBBONS TO THE OSCARS THIS YEAR
Deadline reported that the network was considering running the show on a significant delay so that it could avoid broadcasting any moments that hang a lantern on the allegations against Seacrest and distract from the larger red carpet coverage.
E! denied that anything unusual is being done to protect Seacrest, however it didn't deny there would be delay on the live show.
"It's business as usual," an E! spokesperson told Fox News in a statement. "As always, we tape multiple sources of content simultaneously to deliver the best possible show, and there are often brief delays between interviews."