Rosie Huntington-Whiteley Reveals What Makes Her 'Feel Like a Woman'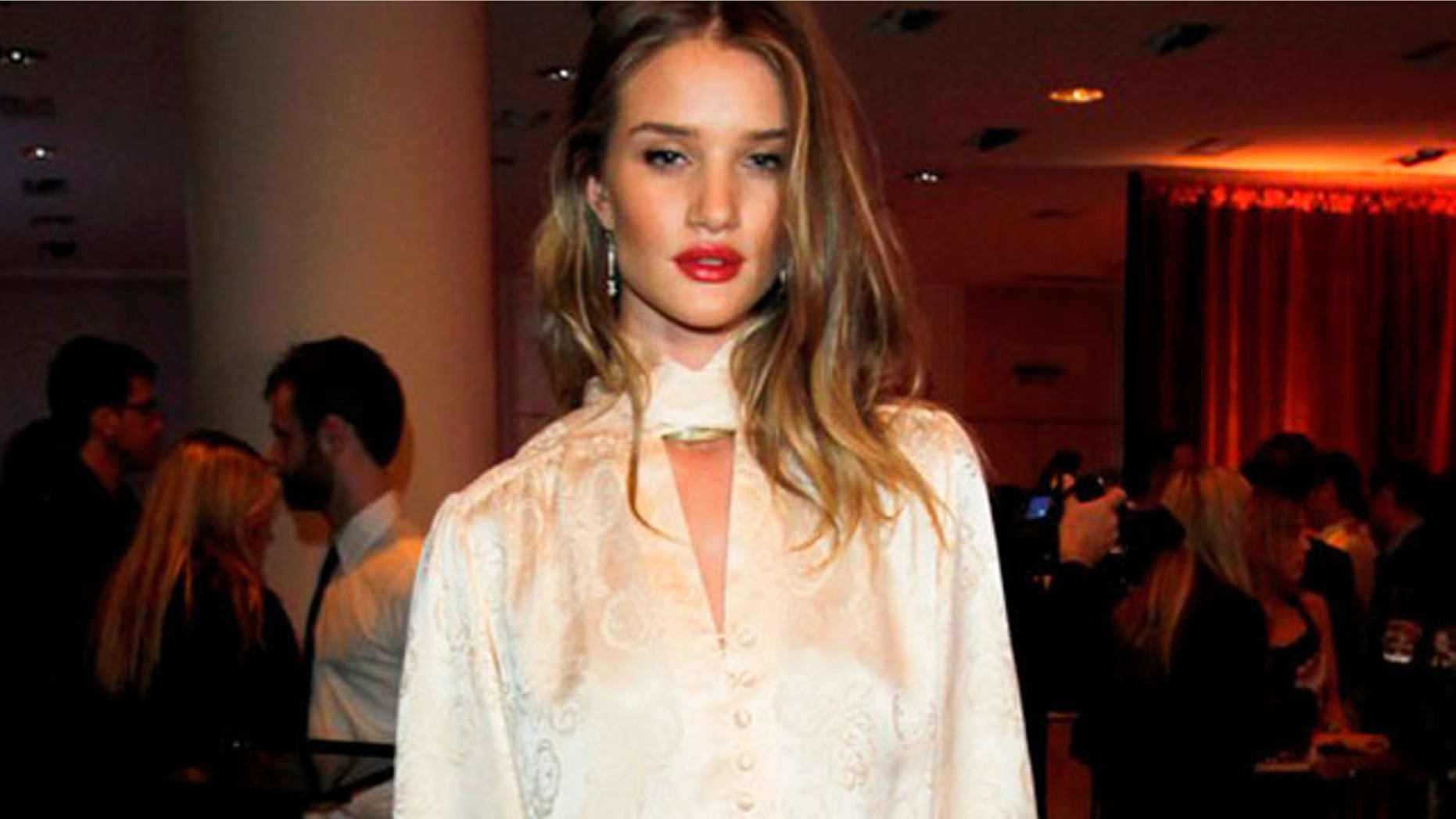 Rosie Huntington-Whiteley managed to win the hearts of many, many men when she took the reins from Megan Fox to star in the latest "Transformers" installment, but she has one little secret that helps her put some extra sexiness in her step.
Seven hundred dollar Christian Louboutin heels.
"They make me feel like a woman. I feel they make you look very sexy, the cuts are beautiful, the lines, the colors the embellishments," Huntington-Whiteley gushed to FOX411's Pop Tarts column at the shoe designer's book launch at Barney's in Beverly Hills last week. "I think he managed to capture something so special for women, every girl should be lucky enough to have them."
Yet amid this cash-strapped economy, the British supermodel has some words of wisdom for women pining for a pair – which retail at around $700.
"If you can save up for a pair put away a dollar a week," she advised. "It's worth it girls. It is really worth it!"
(At a dollar a week, that would take approximately 14 years, for those of you keeping score.)
Since getting a taste for rolling cameras, lights and action in Michael Bay's hit blockbuster, Huntington-Whiteley has caught the acting bug big time, and has high hopes for more movies in the future.
"('Transformers') was a huge challenge for me and I think it was the right time in my life to be challenged, I had a lot of fun and learned a lot making it," she said. "I would love to work with another great filmmaker again, and I think my dreams are the same as any new actress – to work with a great cast, and I would love to do something that's a little different from my role in 'Transformers' – and something hopefully that will challenge me in a different way."
Yet when it comes to her personal life, the rising star (and Jason Statham's squeeze) refuses to complain about the increasing paparazzi and tabloid attention.
"I am very lucky in my life so I don't wish for anything I don't have, and I actually manage to get around just fine. I'm just fine," she added. "It's not too much, I manage to avoid it when it's necessary, but I'm very thankful for everything."
Deidre Behar and Danielle Jones-Wesley contributed to this report.