Roseanne Barr: Reboot will tackle health care, opioids and different cultures
PASADENA, Calif. – Roseanne Barr is heading back to her hit show "Roseanne," but at 65, things are different this time around.
The actress told reporters at the Television Critics Association's Winter Press Tour that the revival of the ABC show will maintain its same formula. In its heyday, "Roseanne" was known for tackling tough-to-talk-about issues.
"I'm very excited to dig my teeth into the subject of health care in America, and that was a very big part of this … season," she teased. "I am really happy with that. And also about aging parents and opioids, and all the things that I've noticed that everybody in my family and around my neighborhood are kind of dealing with too. So it's like let's do it.
"We have a different culture moving in next door to us and we have to adjust to having [that]," she revealed.
But Barr isn't the same as she was when she launched the show that bears her name. She said she has become more confident later in life.
"I know how smart and right I am," she said seriously. "I've lived a life, and I've seen it, and I have seen the results. In my real life I have five children, and they are all very functional, good citizens, and so I feel vindicated. And I wanted America to know those ways that we raised our kids – which was a way to love each other through hard times – that pays off."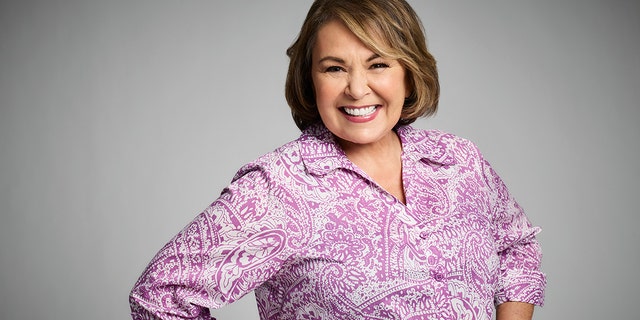 Barr said she faced plenty of challenges when she set out to write and create a sitcom in the '80s. The first episode of "Roseanne" hit the airwaves on Oct. 18, 1988.
"It was really hard back when, 30 years ago, because I think there had only been two women before me who were producers of their shows and that was Marlo Thomas and [Lucille Ball]… so it was very difficult at the time," she mused. "Looking back, I was kind of in there alone."
She said she faced an uphill battle to get her show on the small screen.
"There were a lot of battles. I think there are other women [producing and writing] now… Coming back now, it's like night and day. I have nothing but support."
The star said she has received support for the revival from both men and women in the industry, adding, "It's just such a relief."
But now her TV daughter Sara Gilbert is producing the reboot because Barr joked she's "too old" to do that too.
"I kind of saw them grow up since they were really young," she said of her TV kids. "I am especially proud of Sara Gilbert because she is a hell of a producer."
Getting back together with the cast has been seamless.
"It's wonderful. It's like no time passed. It is like a family, and it is like being back with my other husband, my other sister and my other kids," she said.
Barr revealed in January that the Conners voted for Trump, and that's a plotline in the revival.
"It's just realistic," she explained. "I have always… attempted to portray a realistic portrait of the American people and working-class people. And, in fact, it was working class people that elected Trump so I felt that was very real and something that needed to be discussed."
"Roseanne" returns to ABC on March 27.